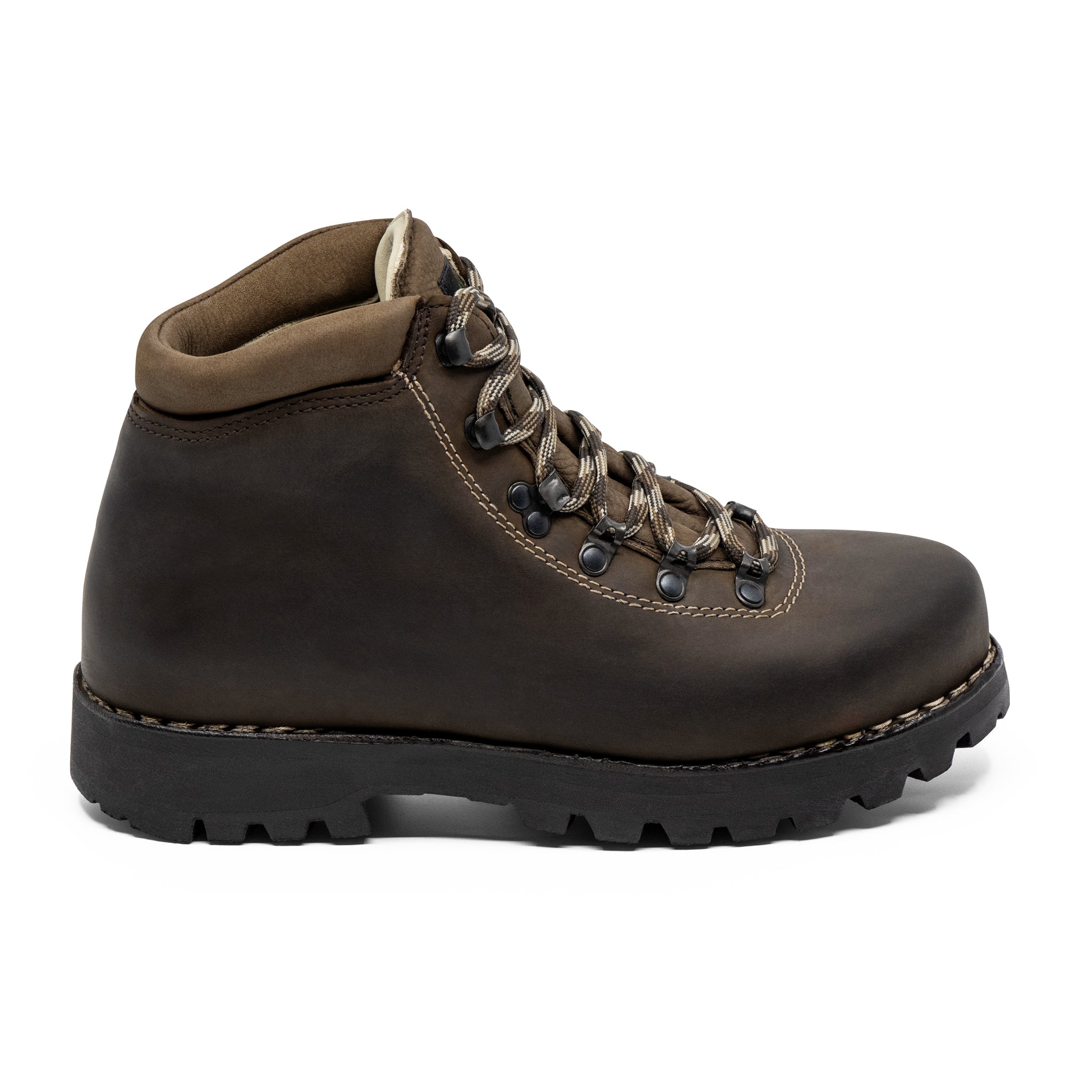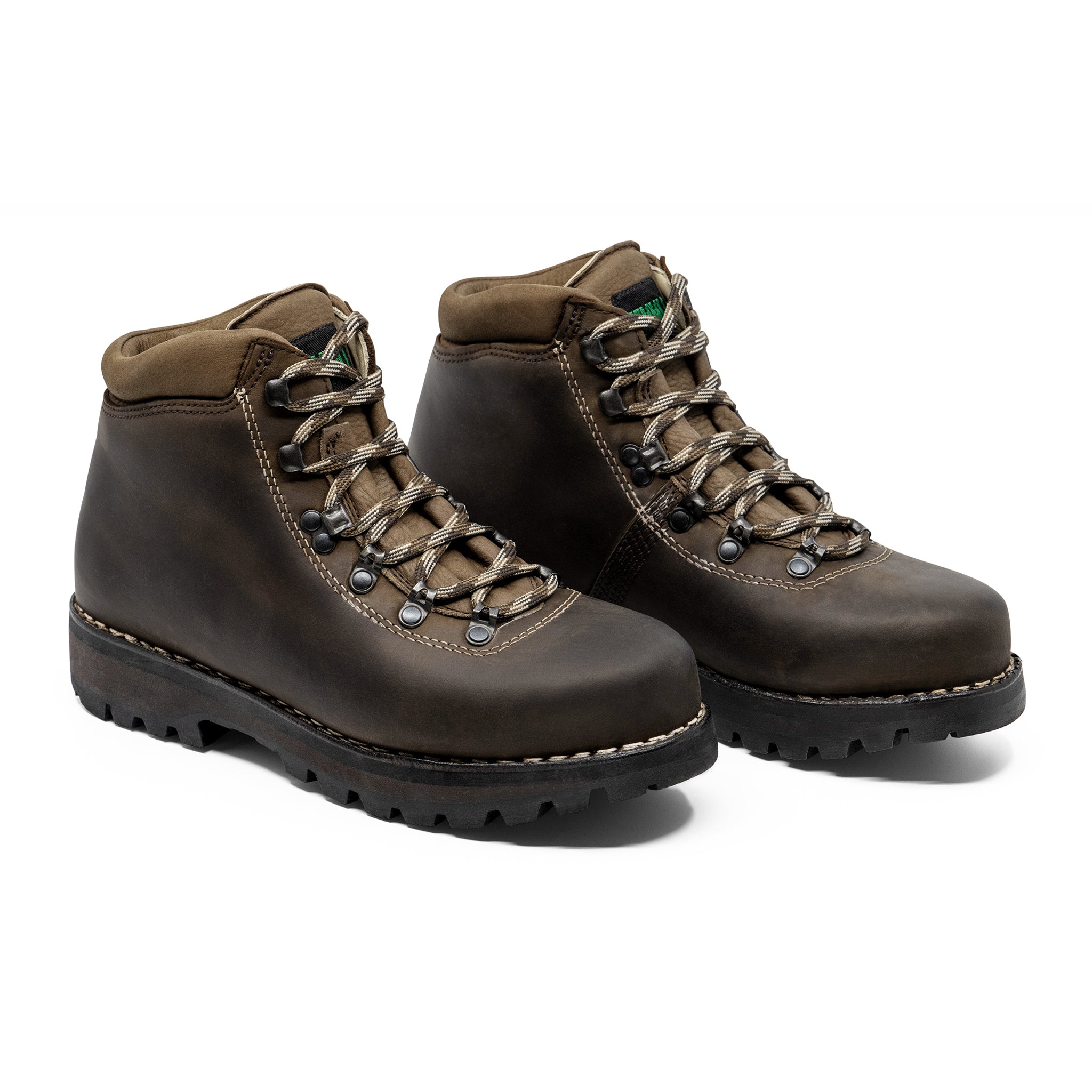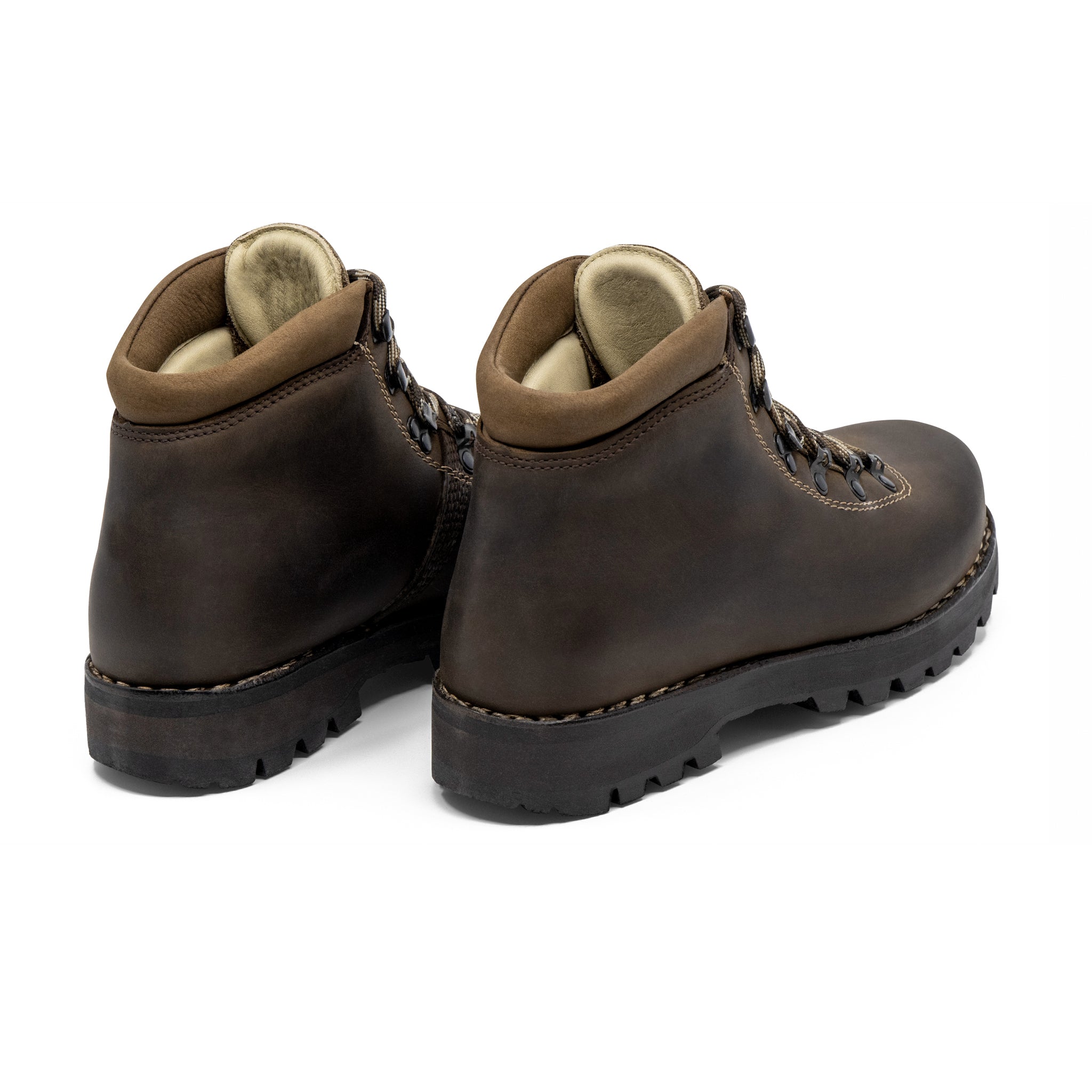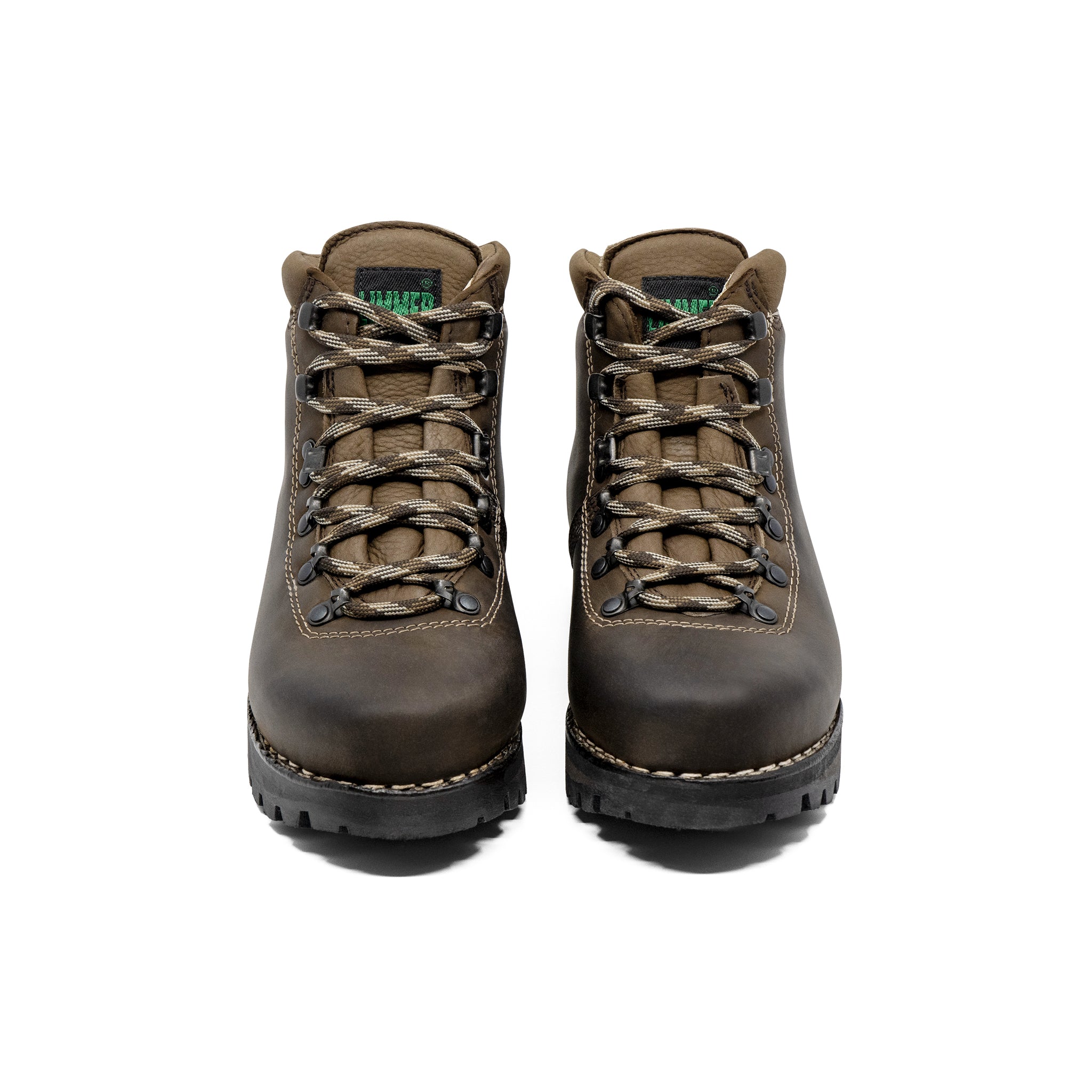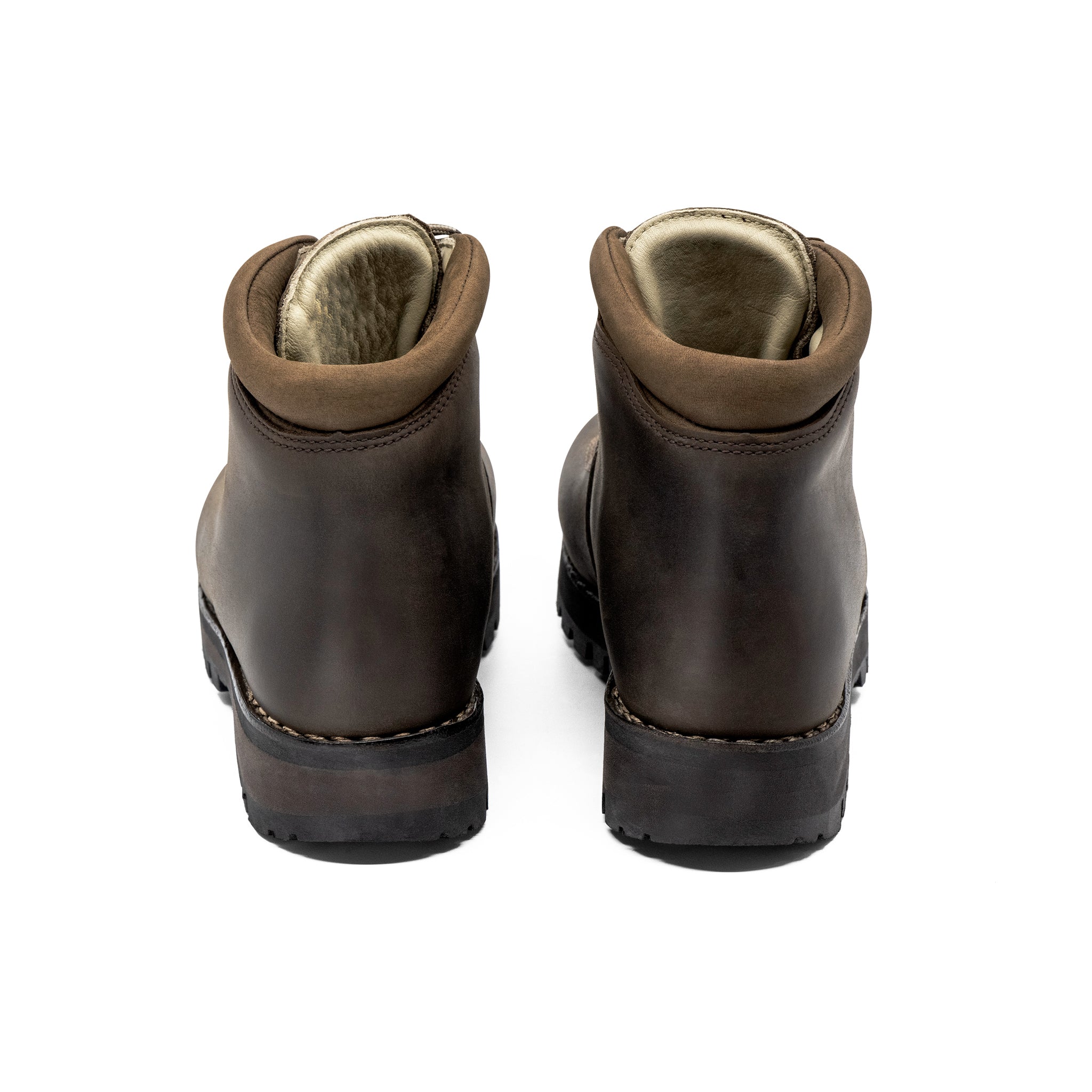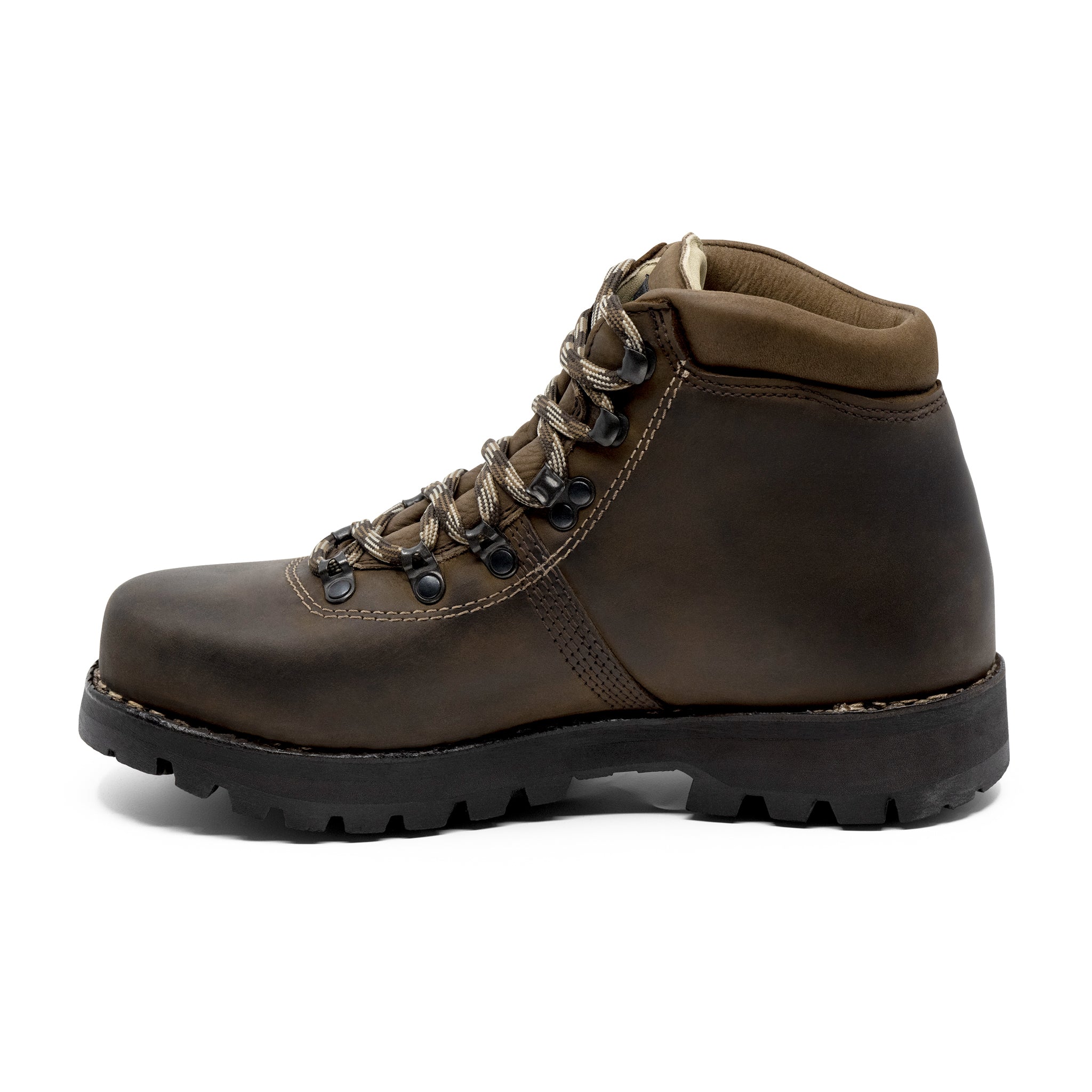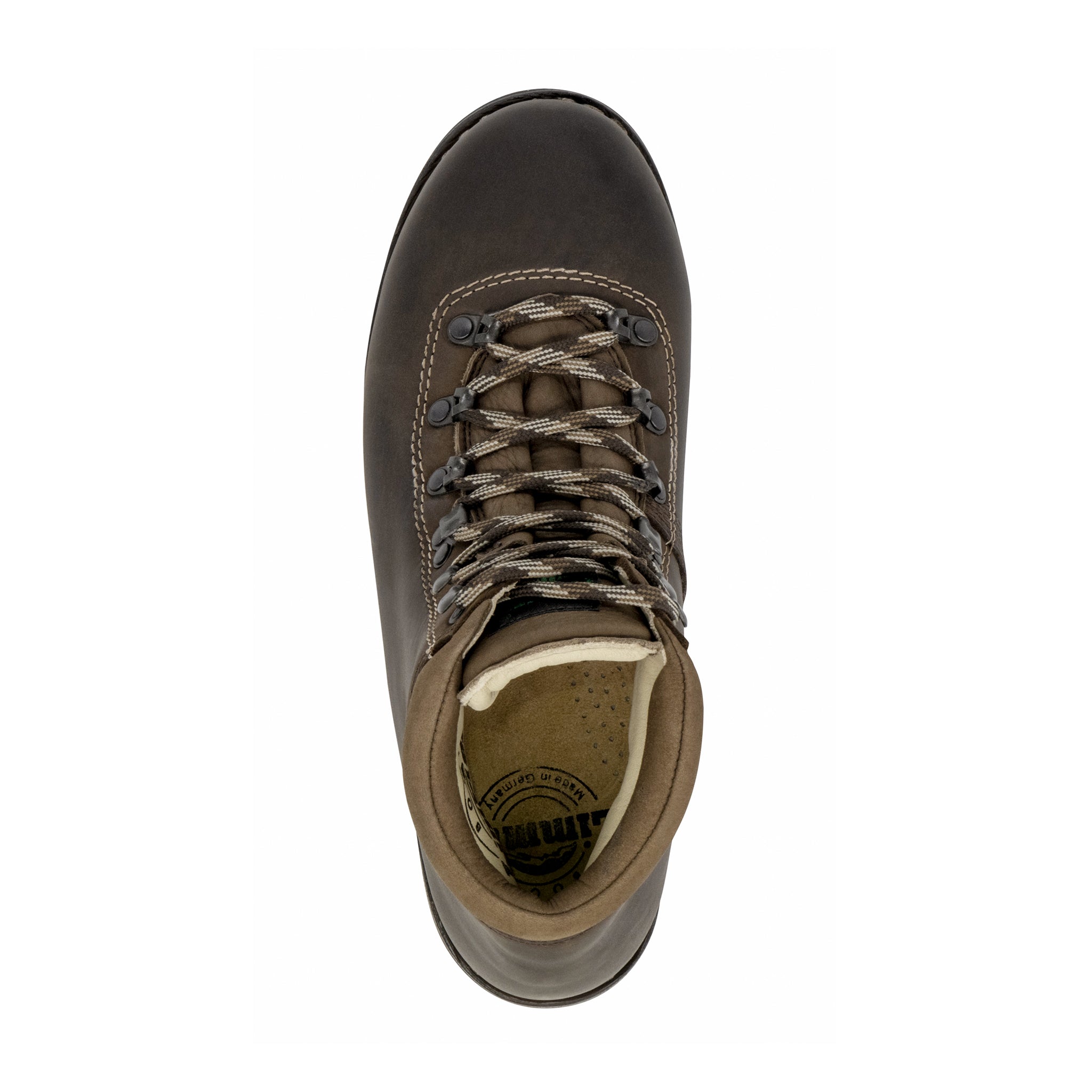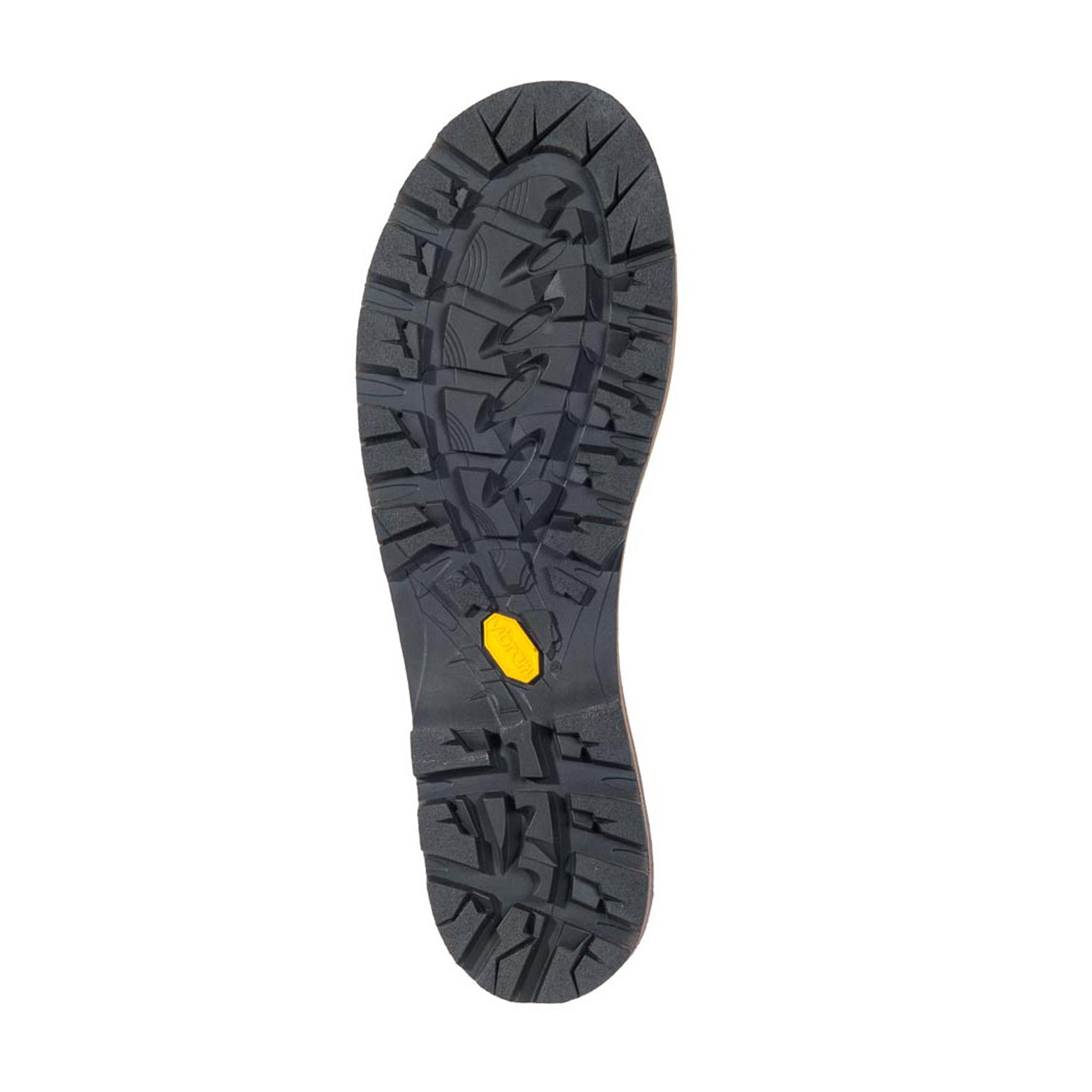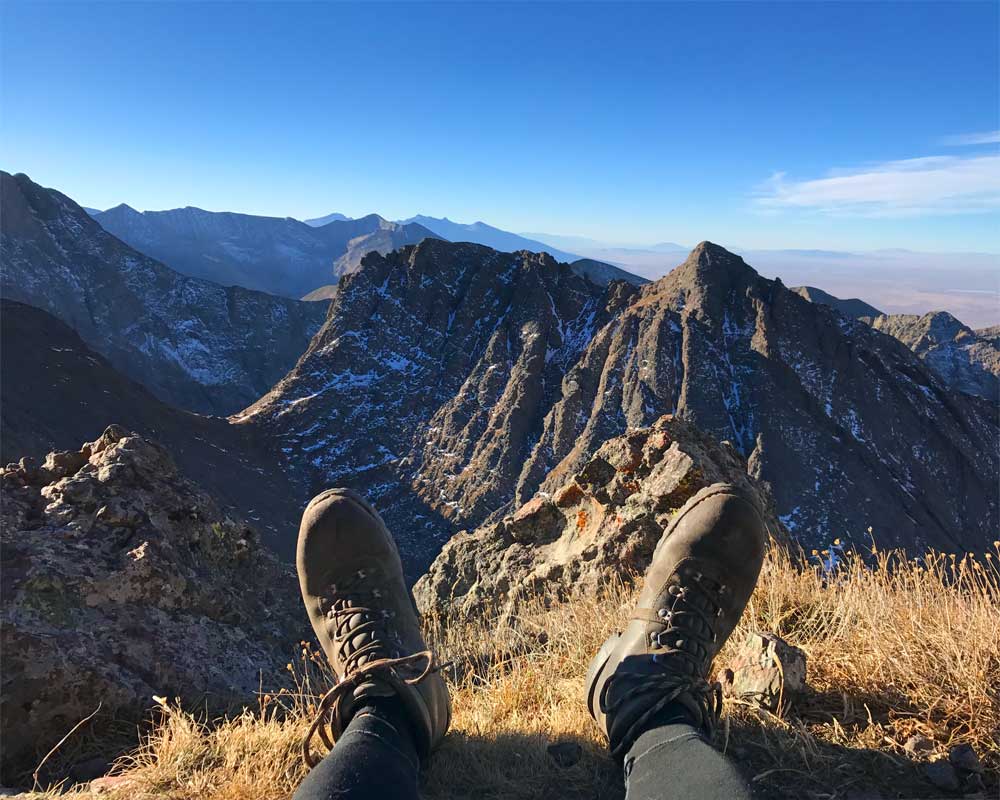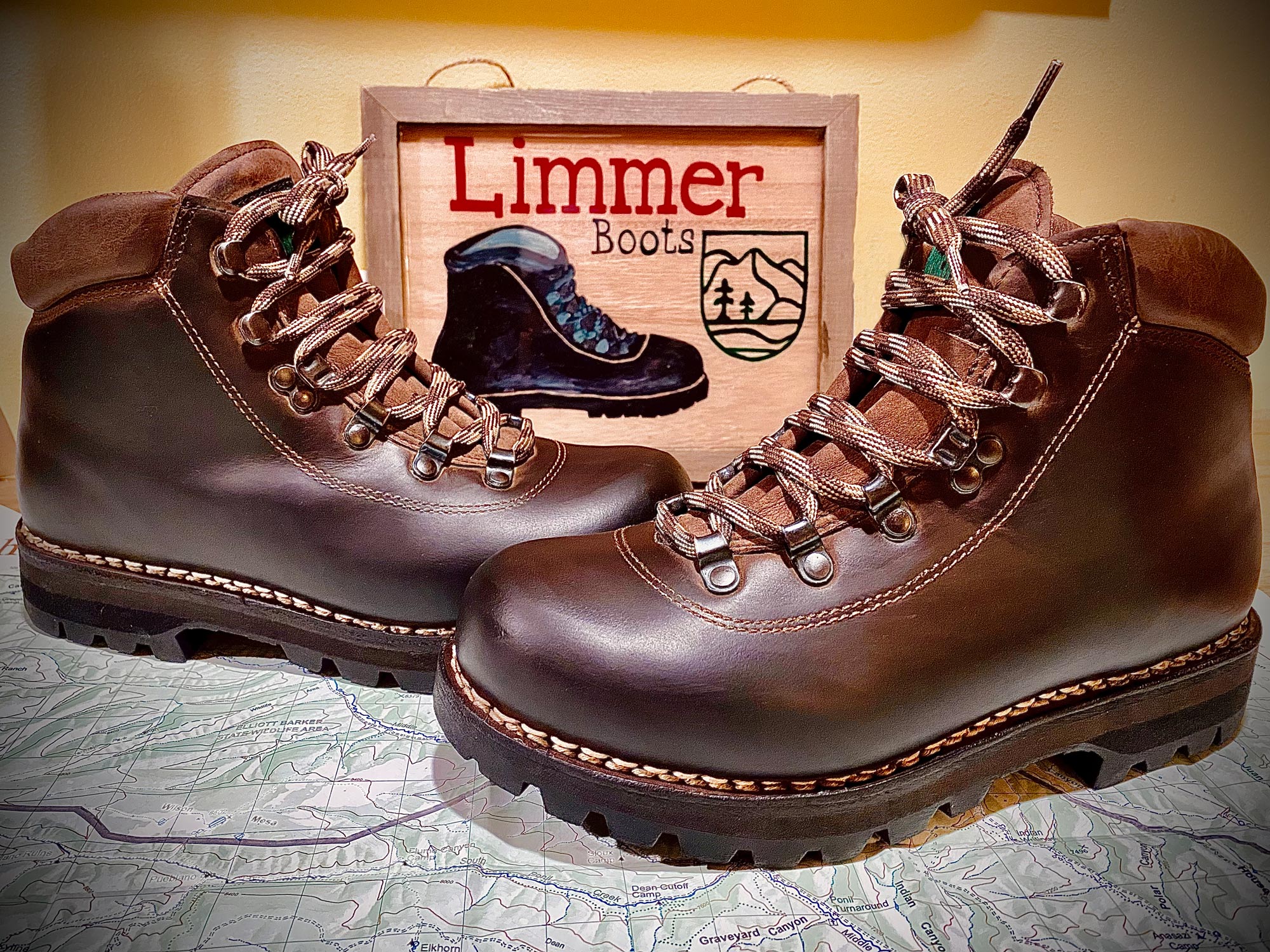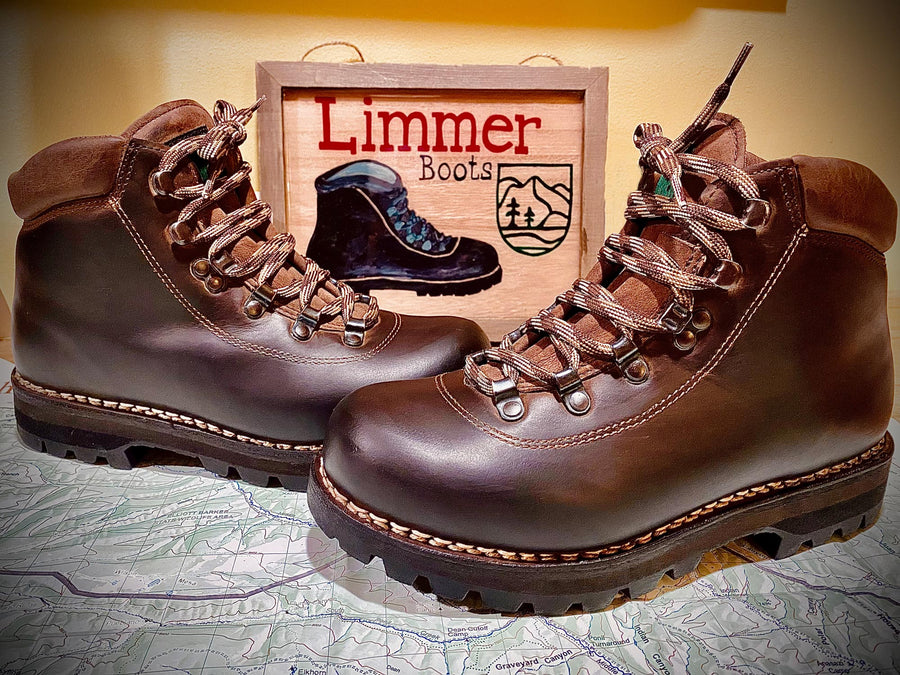 Light by Limmer standards, but no less a Limmer. Through the years, the Lightweight has emerged as a favorite among day hikers exploring rough terrain, and backpackers looking for a lighter design that offers significant support. Its one-piece leather upper and reinforced seam create a classic silhouette that provide unrivaled durability and protection from the elements. The Lightweight's rockered midsole design reduces weight, accelerates the break-in period, and maximizes hiking efficiency. The proprietary Vibram sole enhances stability, traction, and wear. The gusseted tongue makes the boot fully waterproof, especially when treated with Limmer Boot Grease. No wonder Backpacker Magazine deemed the Lightweight "a close to perfect boot."
The best way to help us recommend the best size for your specific feet, and use, please work through the details in the following link. 
Limmer Stock Boots/Shoes – Measurement and Sizing Form
Unisex Sizing UK Sizing - For General Recommendations.
Men - Subtract 1.0 sizes from your typical US Size (US 9.0 - 1.0 = UK 8.0).
Women - Subtract 2.0 sizes from your typical US Size (US 9.0 - 2.0 = UK 7.0).
Product Details
Product
The Lightweight
Leather Upper
2.8 mm Single Piece Chrome Tan Leather
Welt
Double Stitch Norwegian Welt
Upper Lining
Breathable All Leather
Innersole
3.5 mm Leather + Leather Heel Pad
Midsole
2 Layers - 5mm Vibram Comp and 3mm EVA Rocker
Outsole
6 mm Vibram® Multigrip Alpin 3 Yellow Label
Shank
Full Length Nylon, High Torsional Rigidity
Average Weight
3.5 lbs
Reinforcements
Side & Ankle Open Cell Foam
Heel Counter
2.5 mm Leather Fiberboard
Height From Floor
6.0 Inches
Height From Welt
4.5 Inches
Resole/Repair
Yes
Manufacturing
Made in Germany
Purchase Details
Below
Fit Guidance
Sizing Confirmation - Please refer to the Limmer Sizing Guide and share your feet measurements (from the back of your heel to the longest toe) in the sizing comments. We call every customer to confirm your sizing prior to shipping your Limmers.
Share