Repairs
Built to last. Built to be rebuilt.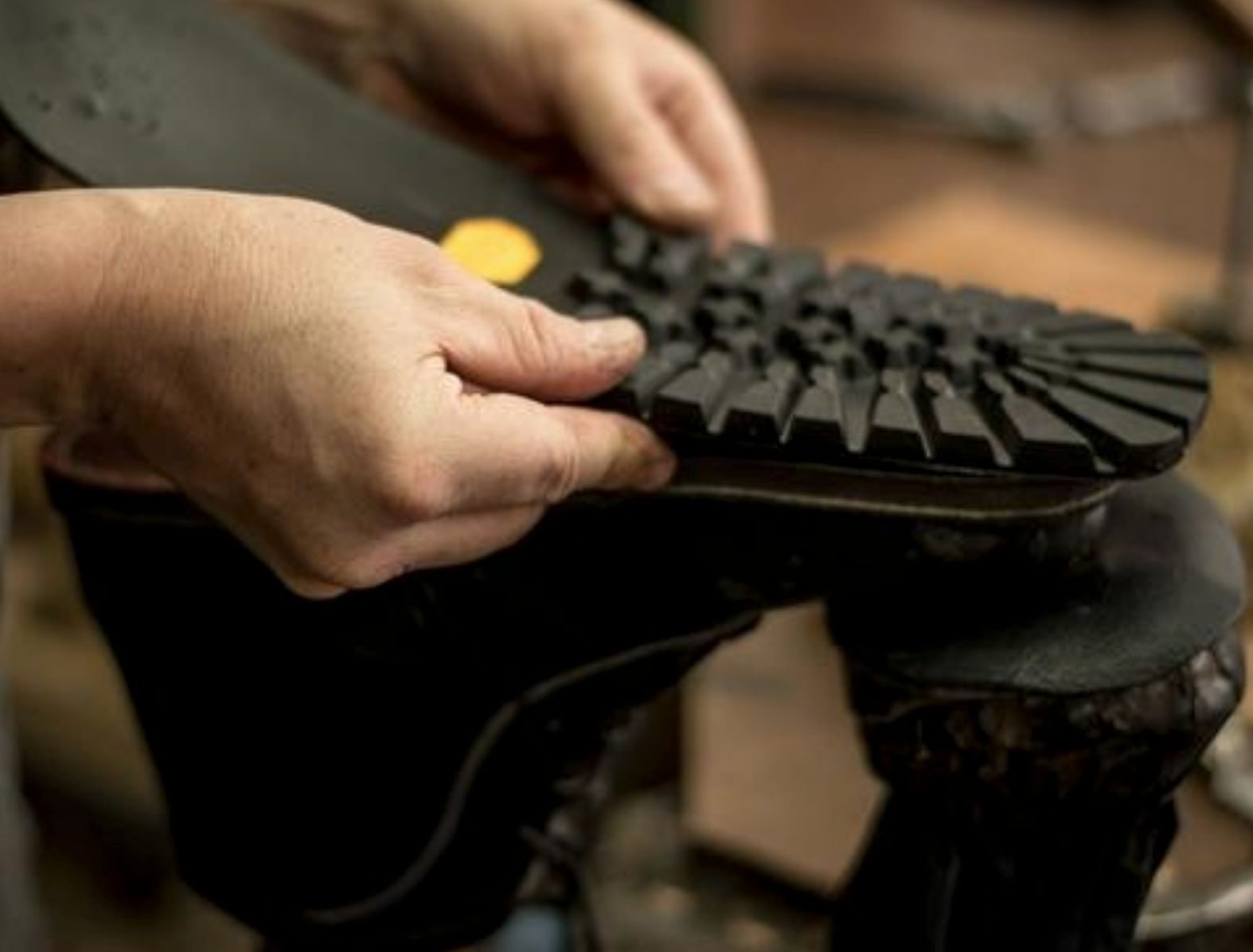 Protecting Your Investment
Even the best boots need to be maintained and reconditioned over time, but by the first time your Limmer Boots are in need of a repair, they will already be the least expensive pair of boots you have every purchased. The repair department at Peter Limmer & Sons specializes in everything from minor cosmetic issues to completely rebuilding your favorite pair of hiking boots or walking shoes. We are committed to helping you protect your investment in our boots for many years to come!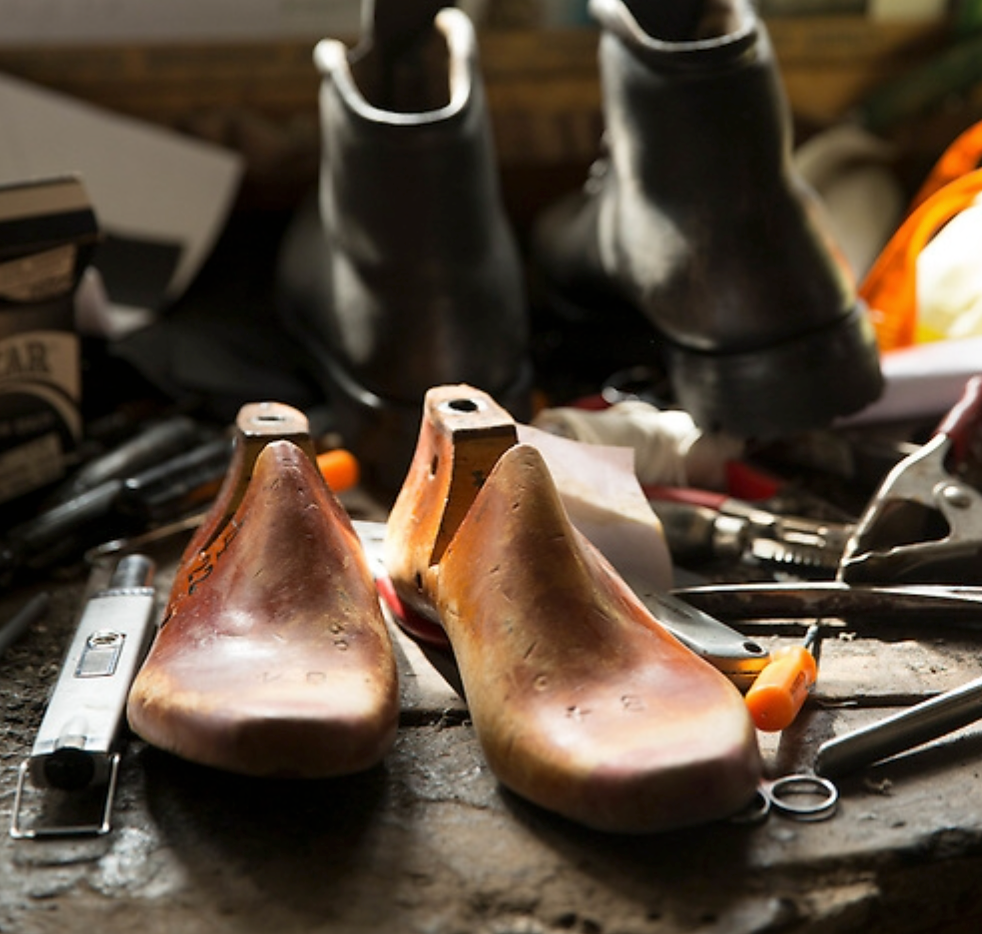 Our Lasting Process
One of our primary goals in is to not change the shape of the boots during the repair process.Similar to how your boots are constructed, we insert a shoe last (foot model) that is as close in size as possible related to the shape of your boot in an effort to preserve the specific fit that you have grown to love. We are focused on keeping your boots the same width and length.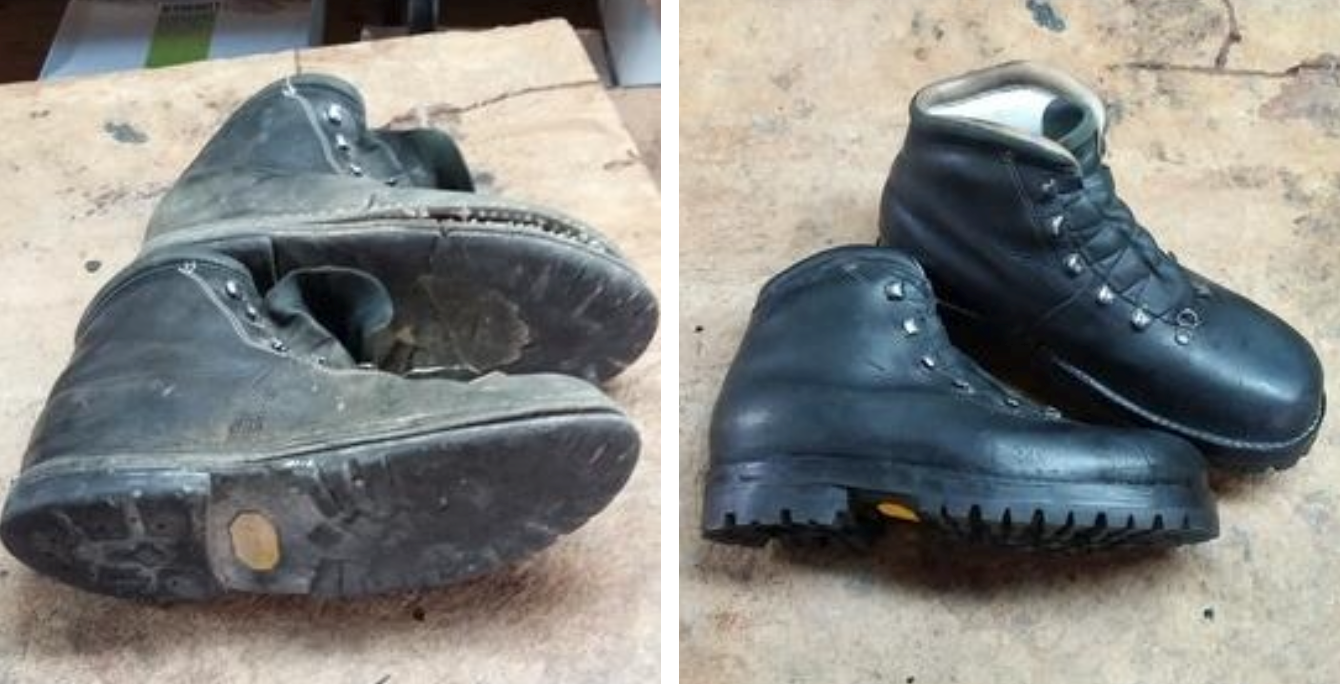 Resoled and Reconditioned
The most common repair is to resole your Limmer's. Just like changing a pair of tires on a monster truck, a new pair of soles will have you back at work, or on the trails in no time. Be sure to reach out to us as your soles begin to wear as it is important to protect the welt on the boot. This pair was pretty worn, but ready to go with a resole and conditioning with Limmer Boot Grease.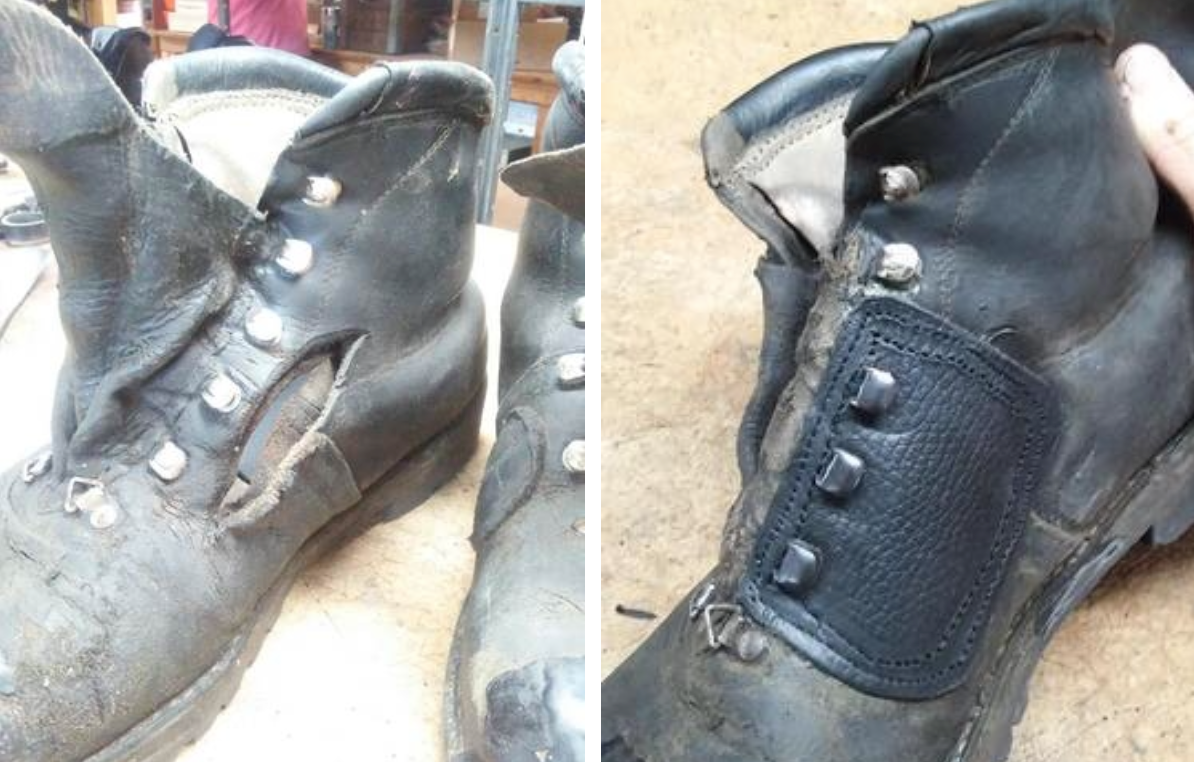 Axe, we've got you covered!
Over the years, Limmer customers have brought boots in with all sorts of "interesting" repair needs. We love hearing their stories and knowing that they're out there using Limmer Boots, as they were designed and intended to be used. This pair protected a customer from a stray axe, and we were happy to repair.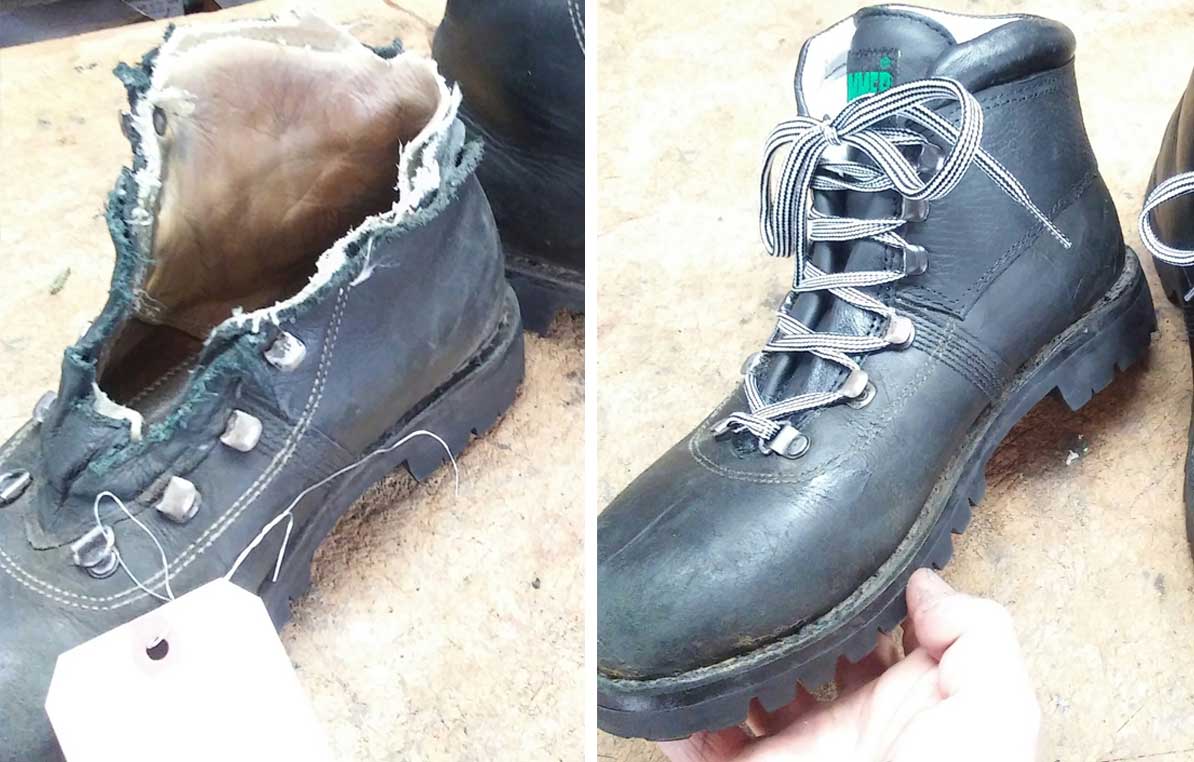 Dawgs? We've got you covered!
It's tough when outdoor critters or your companion animals begin to understand that a man or woman can have more than one best friend, their Limmer Boots of course. This pair was devoured by a loyal pup, who was even more excited for the boots to be repaired, as not to miss out on any outdoor adventures!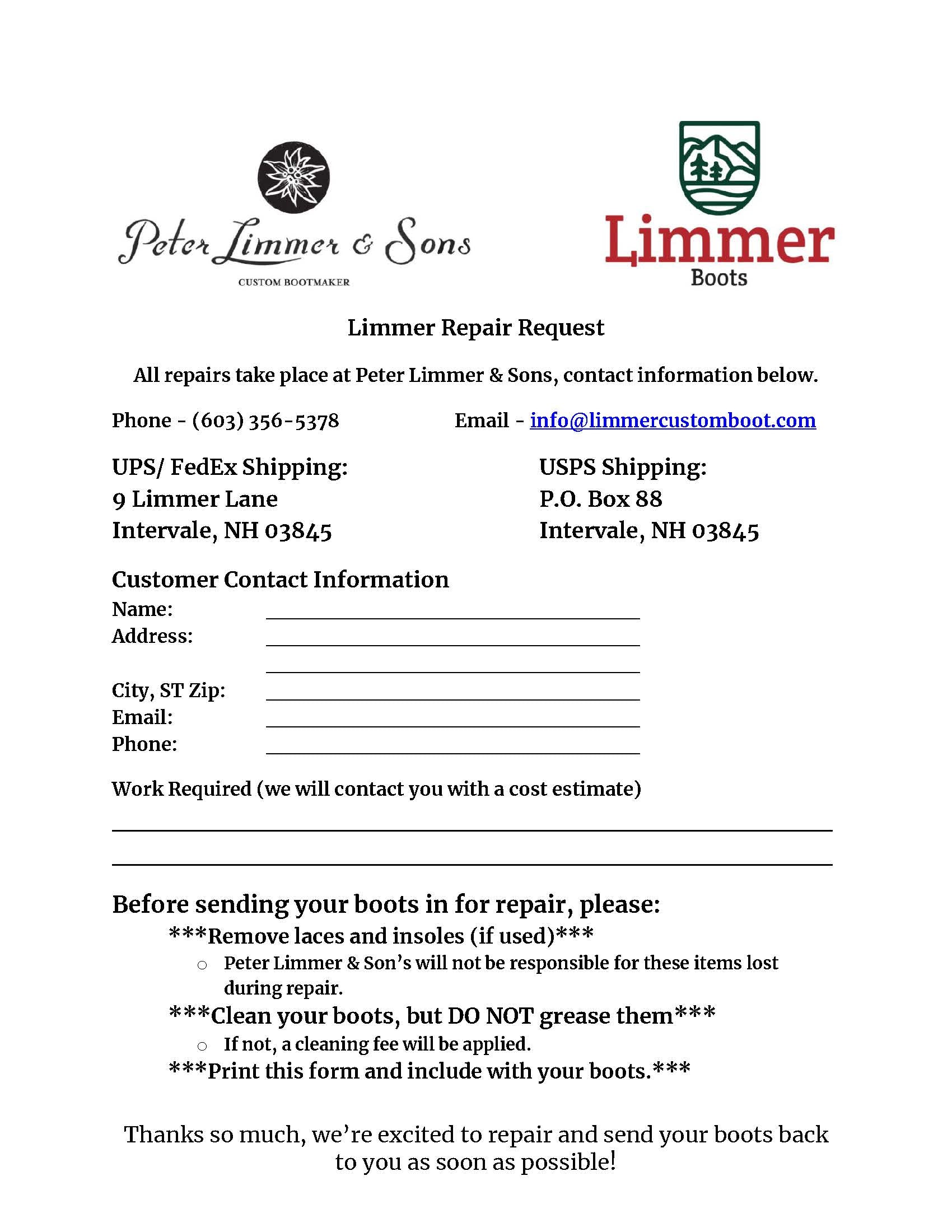 Repairs Process
We're committed to repairing your boots to the best of our abilities. Ken in the repair department has been working with Limmer for 25 years and has seen almost everything that anyone could throw at a pair of boots. During this time, he's only see 4 broken shanks, which speaks to the rugged construction of our boots. Please right click on the form to the left, save as an image to your computer, print, fill out, and return the form to the left with your boots.