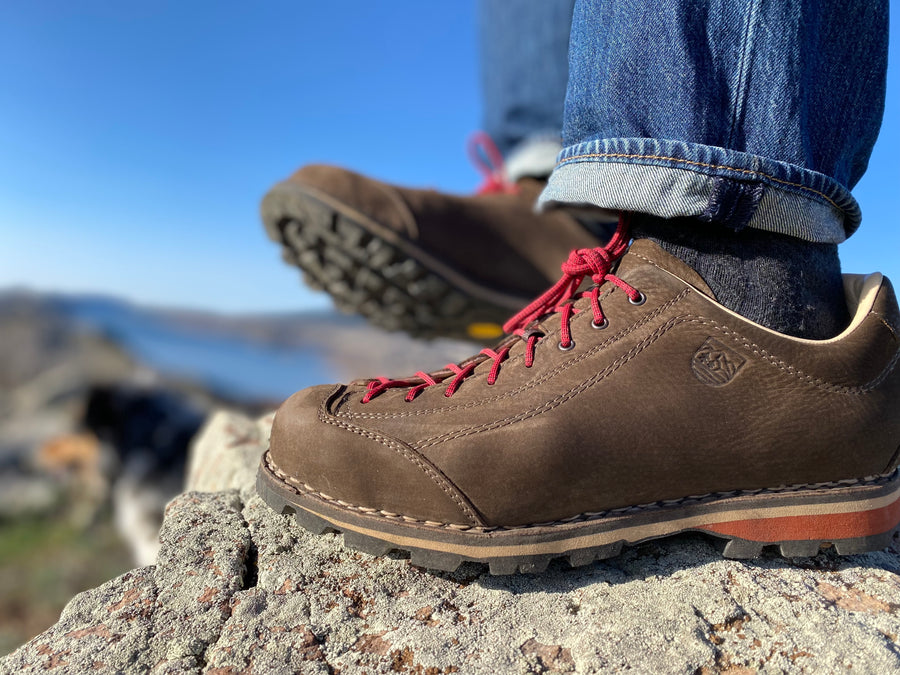 We are excited to share the latest addition to our collection, The Hiker. Reserve your size today to secure delivery in fall 2023.
Over the past year, we have collaborated with the team at Meindl, Limmer family friends and business partners for over 70 years, to develop The Hiker. If you have been searching for a supportive hiking shoe that can be repaired and resoled, then look no further. Constructed with a durable leather upper, full leather lining, leather insole, and heel pad, its laces extend far into the toe box to offer an especially refined fit. Built to last, The Hiker also features a Vibram sole, rocker construction, midsole, and full-length nylon shank modeled after the legendary Lightweight boots. Whether you find yourself on the side of a mountain, exploring your local trails, or simply trekking across town, The Hiker is ready to support you on any/all of your next adventures.
Fall 2023 - The Hiker will be available later this year for $385.
Reserve Your Size Now with a $40.00 Deposit. 
This Unisex Hiking Shoe will be sold in UK Sizes. 
Men - Subtract 0.5 sizes from your typical US Size (US 9.0 - 0.5 = UK 8.5).
Women - Subtract 2.0 sizes from your typical US Size (US 9.0 - 2.0 = UK 7.0).
Product Details
Product
The Hiker - Reservation
Leather Upper
Full Leather
Welt
Double Stitch / Norwegian Welt
Upper Lining
Breathable All Leather
Innersole
3.2 mm Veg Leather + Leather Insert
Midsole
3 mm Vibram Comp
Outsole
6 mm Meindl Multigrip 3 Alpin by Vibram
Shank
Full Length Nylon
Average Weight
2.0 lbs
Reinforcements
None
Heel Counter
2.0 mm Leather Fiberboard
Height From Floor
4.0 Inches
Height From Welt
3.0 Inches
Resole/Repair
Yes
Manufacturing
Made in Germany
Purchase Details
Below