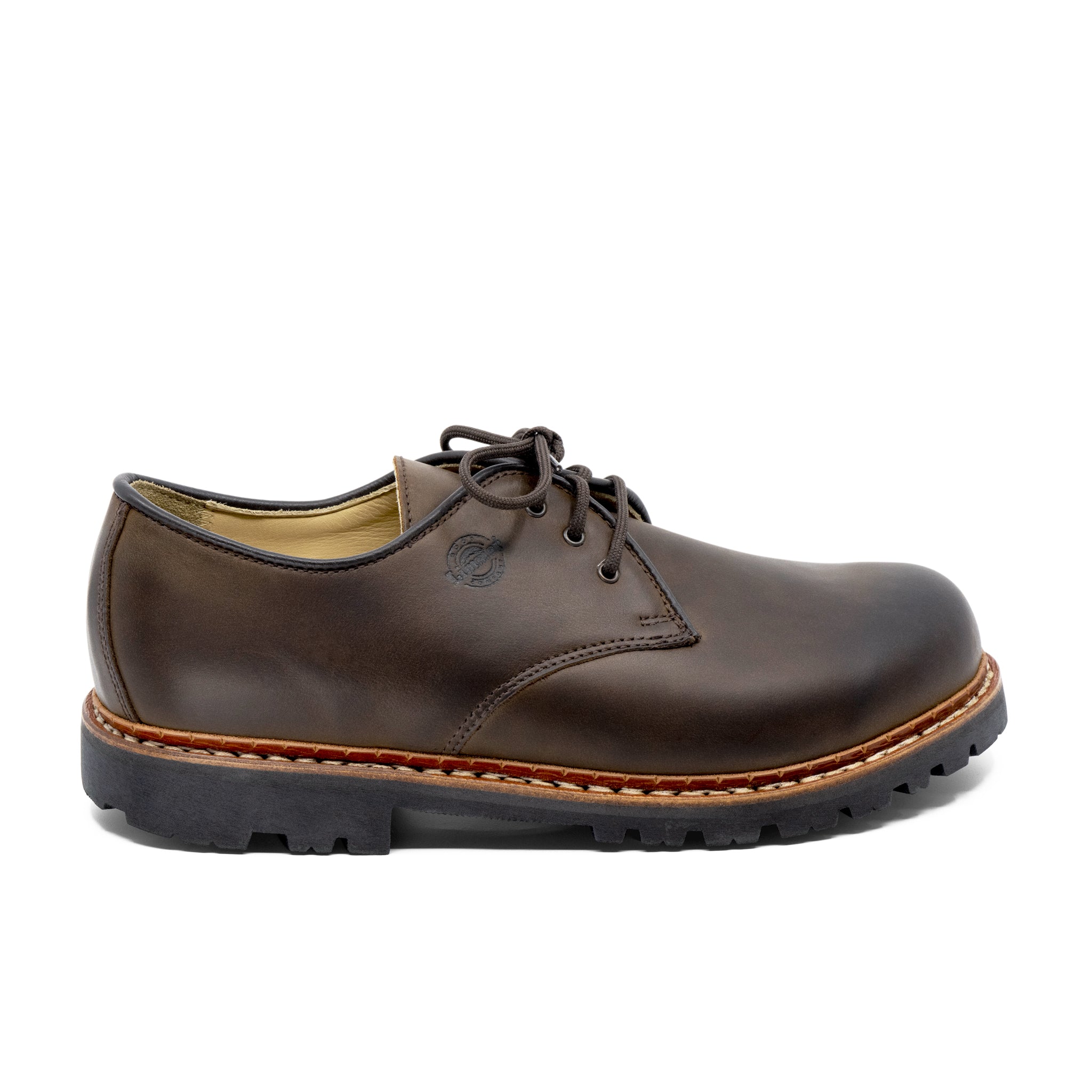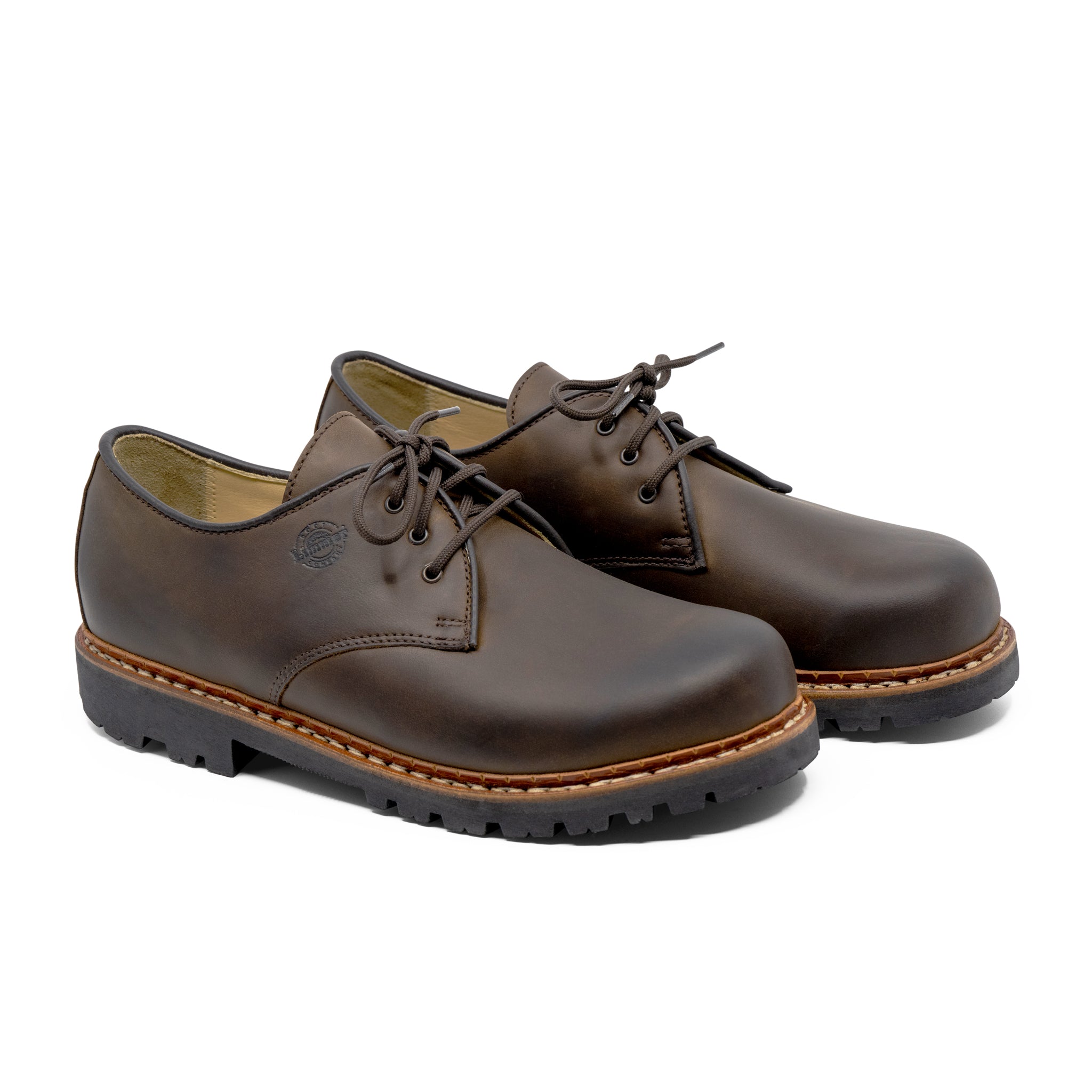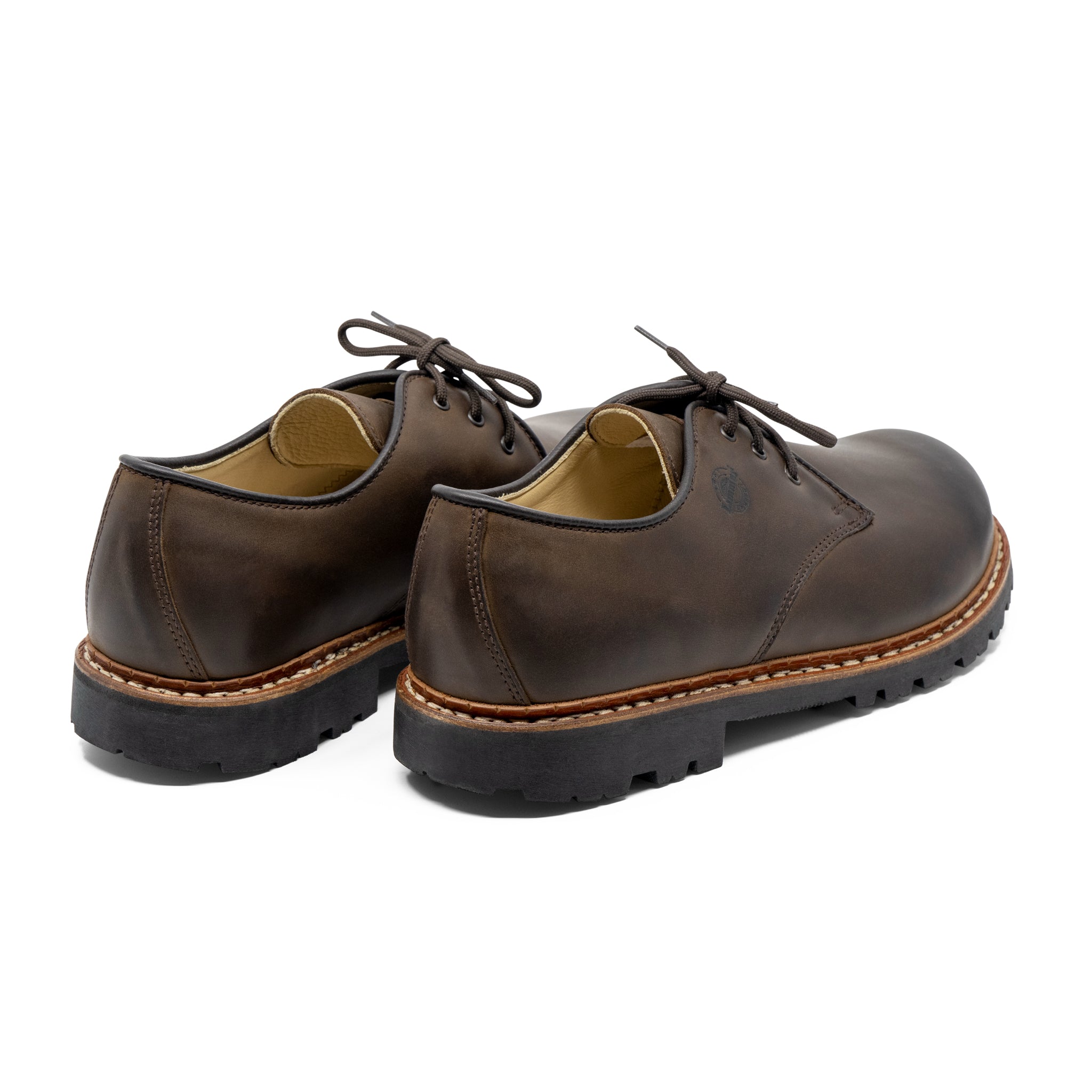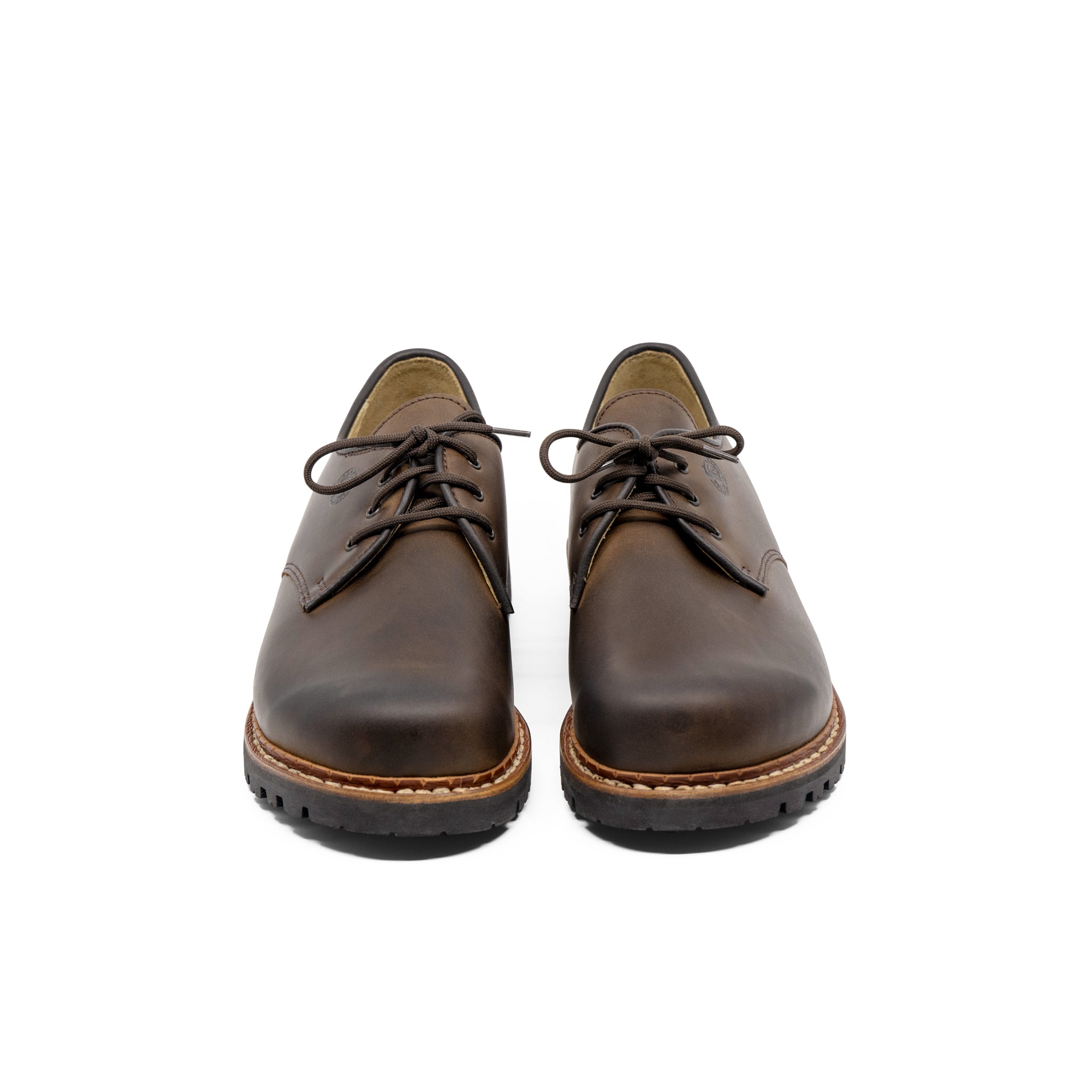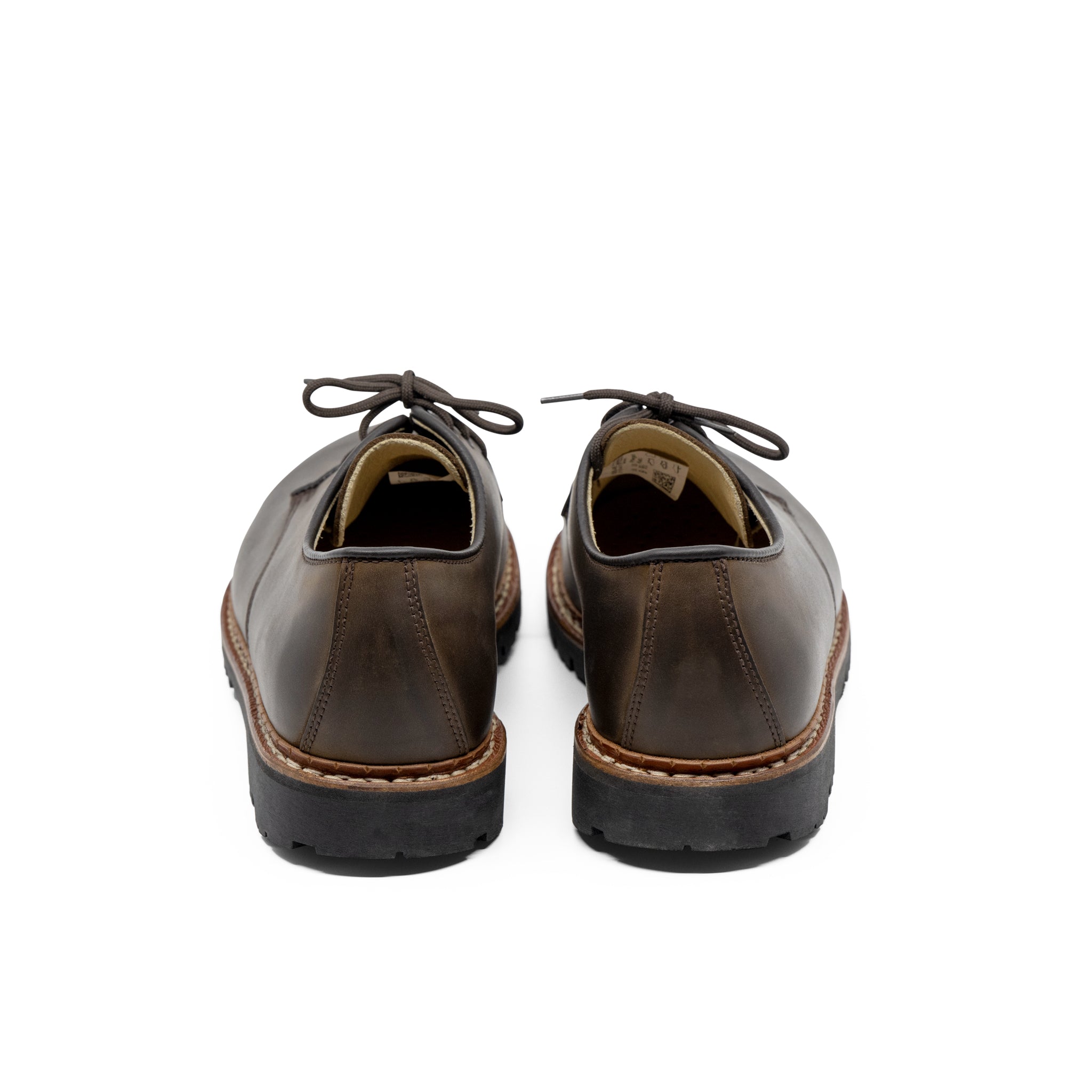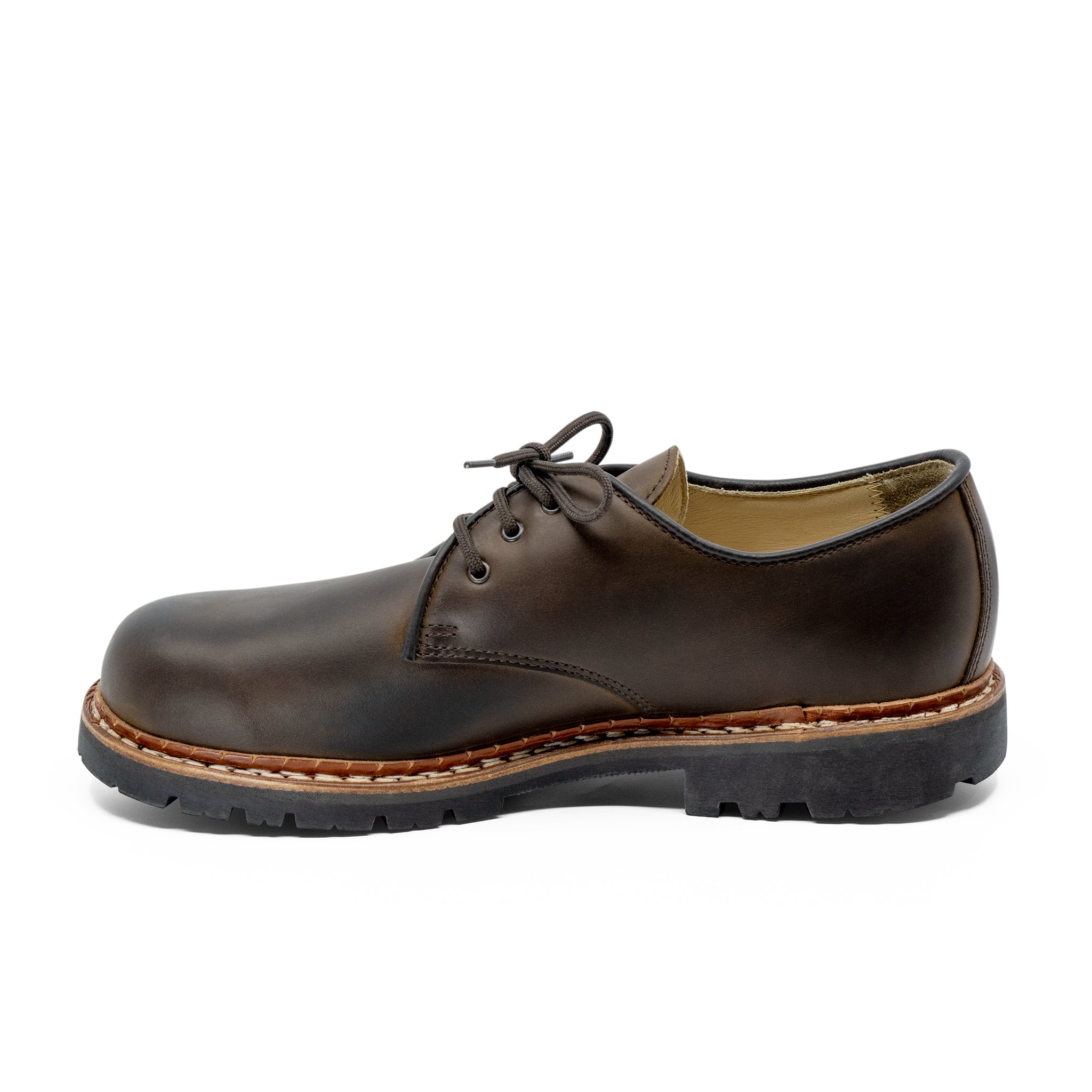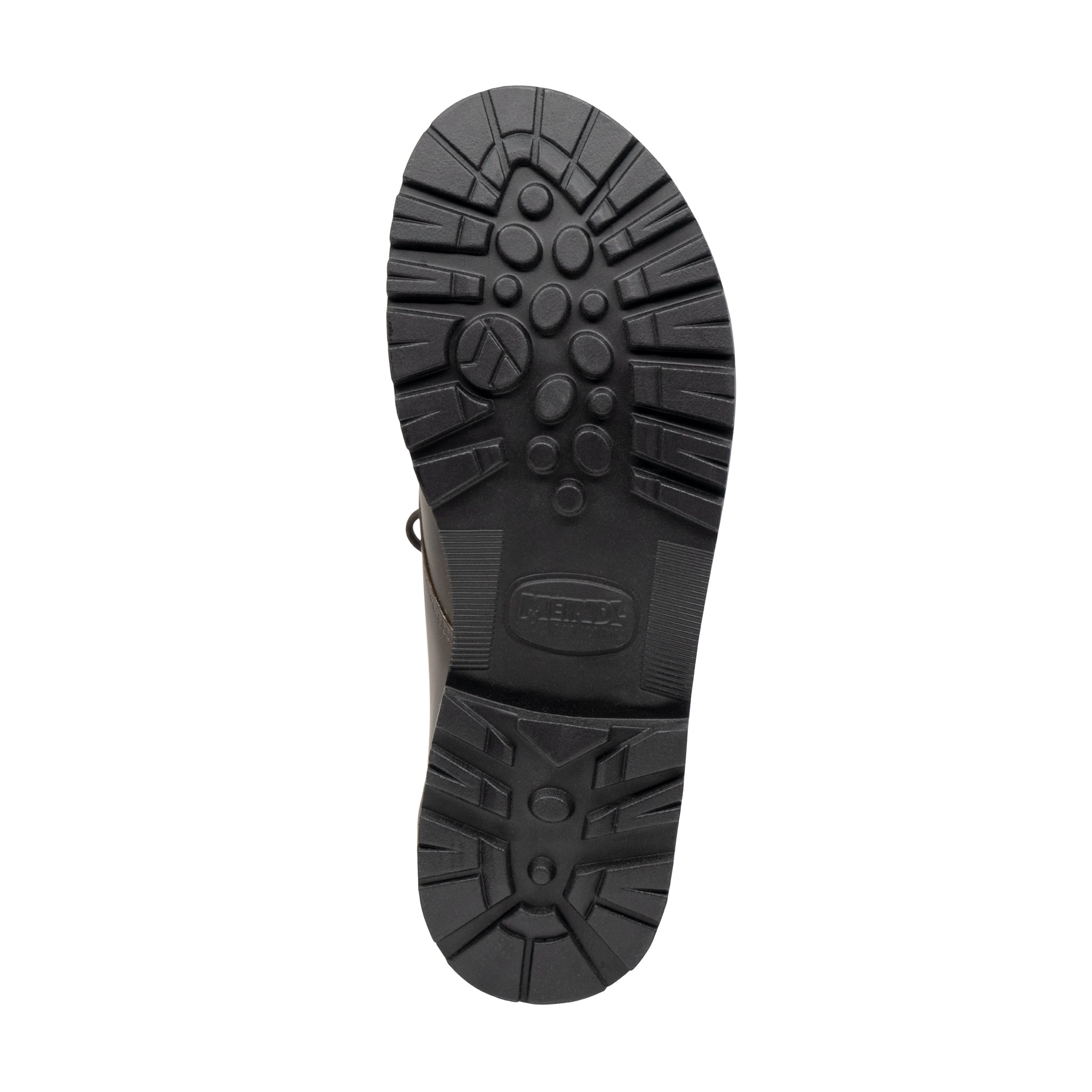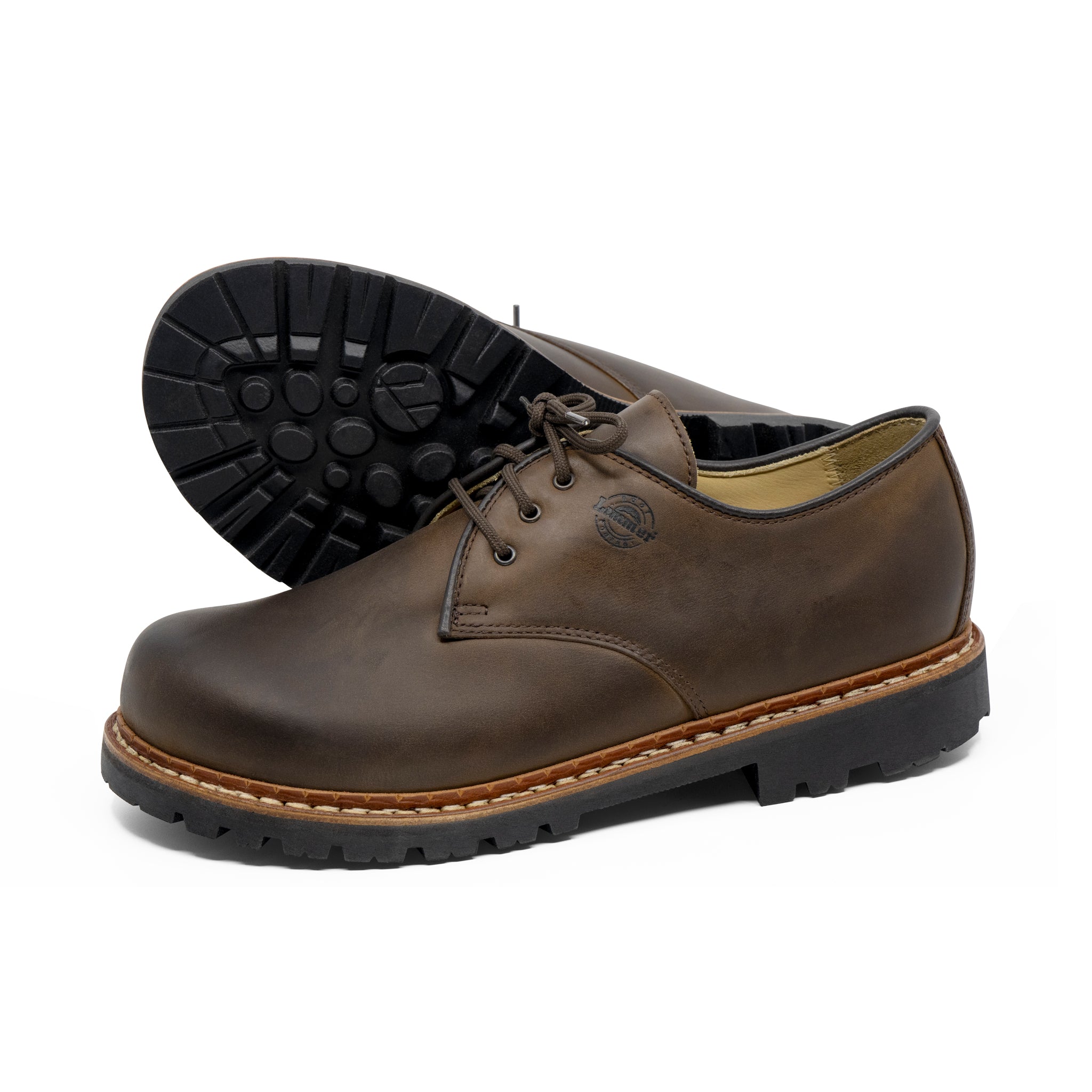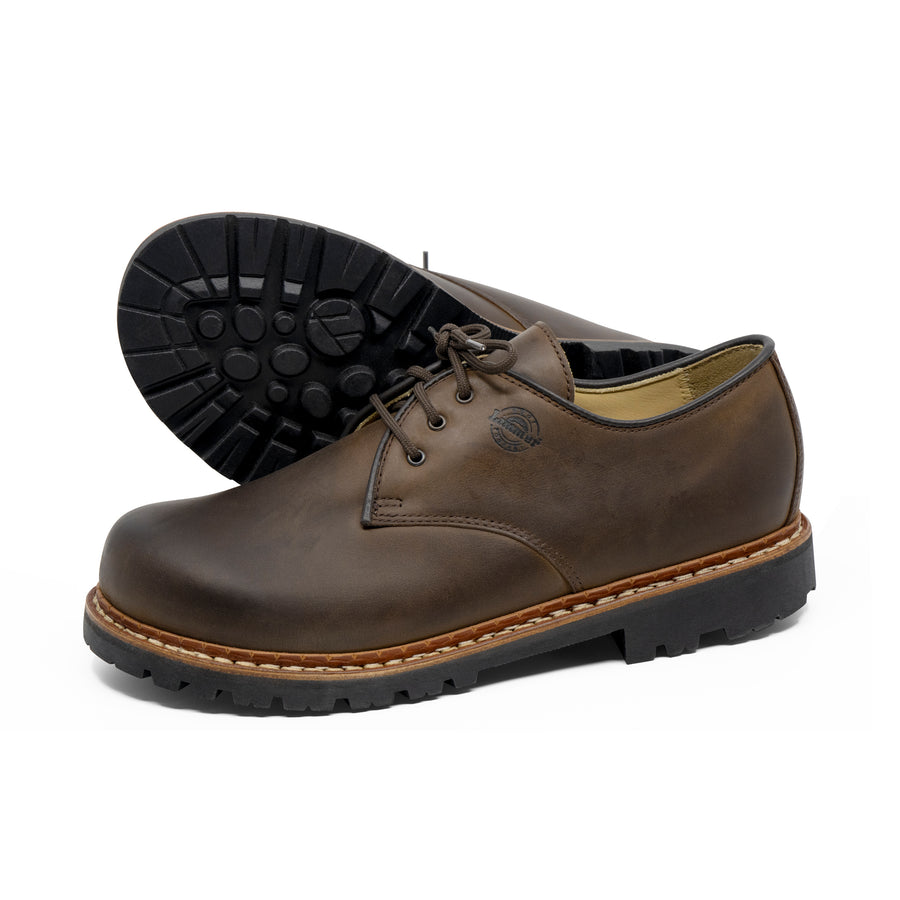 Have you been dreaming about finding the perfect shoe while wearing work/walking shoes with little or no support? If so, find something else to dream about. Constructed of quality Nubuck leather upper and full leather lining, the Oxford maintains the attention to detail for which Limmer is known. Designed with the classical asymmetrical shape of the traditional European walking shoe, this is the ideal work and/or casual shoe for everyday use. Wear them to the office, walk 30 miles on concrete or in the woods, no matter where or how you wear them, you will not be disappointed. Sizing recommendations - Depending on sock combination, The Oxford typically runs about a size large. Someone wearing a size 11.0 will typically wear a size 10.0 in this shoe. If you prefer to wear a heavy sock, ordering down a have size, so 10.5 in this example would probably work well. 
Product Details
Product
The Oxford
Leather Upper
2.8 mm Chrome Tan Leather
Welt
Double Stitch Goodyear Welt
Upper Lining
Breathable All Leather
Innersole
3.2 mm Veg Leather + Leather Insert
Midsole
4 mm Vibram Comp
Outsole
6 mm Meindl Rubber Grip Sole
Shank
Half Length Steel - Shoe
Average Weight
2.25 lbs
Reinforcements
None
Heel Counter
2.5 mm Leather Fiberboard
Height From Floor
4.0 Inches
Height From Welt
3.0 Inches
Resole/Repair
Yes
Manufacturing
Made in Germany
Purchase Details
Below
Fit Guidance
Sizing Confirmation - Please refer to the Limmer Sizing Guide and share your feet measurements (from the back of your heel to the longest toe) in the sizing comments. We call every customer to confirm your sizing prior to shipping your Limmers.
Share