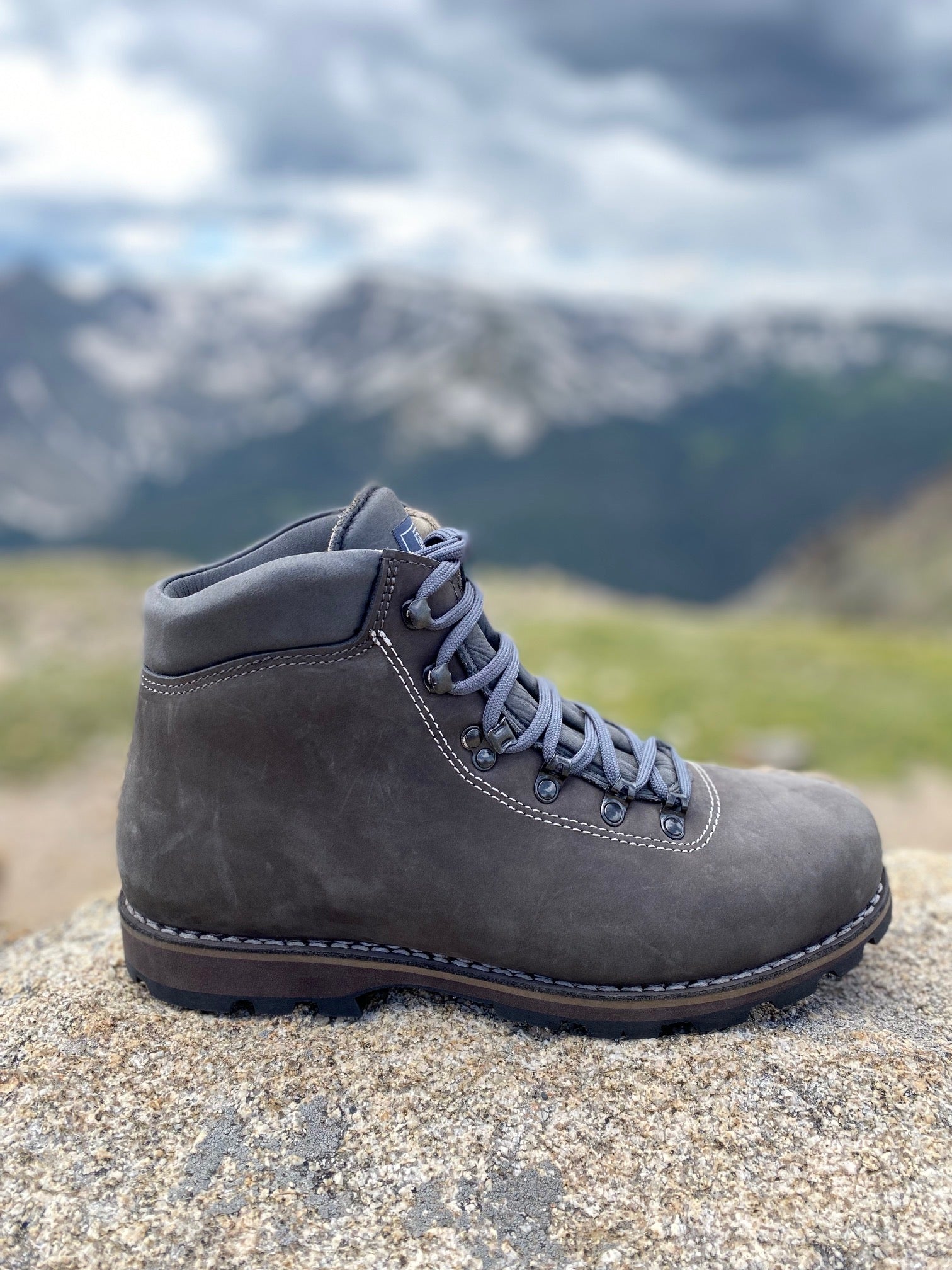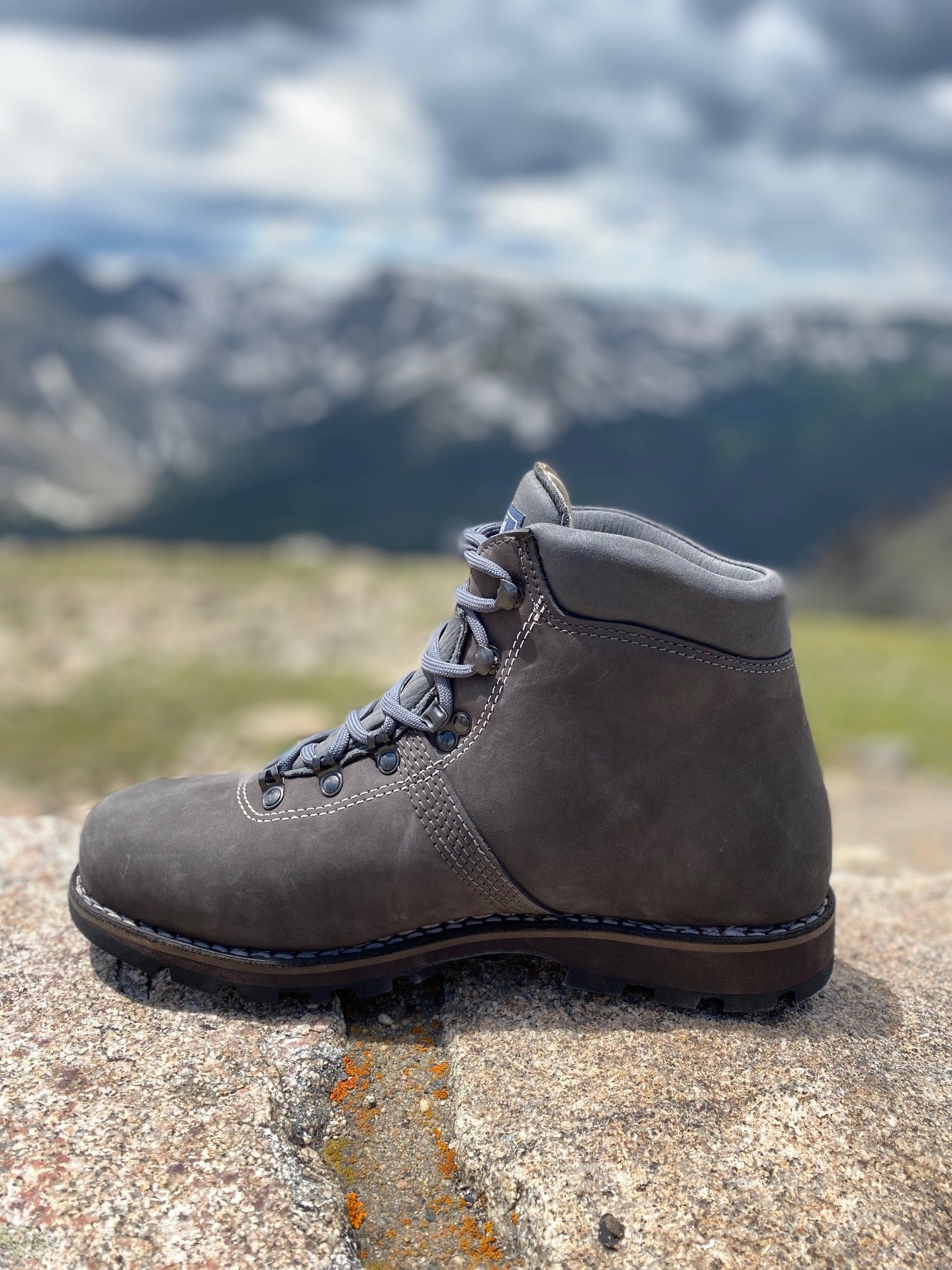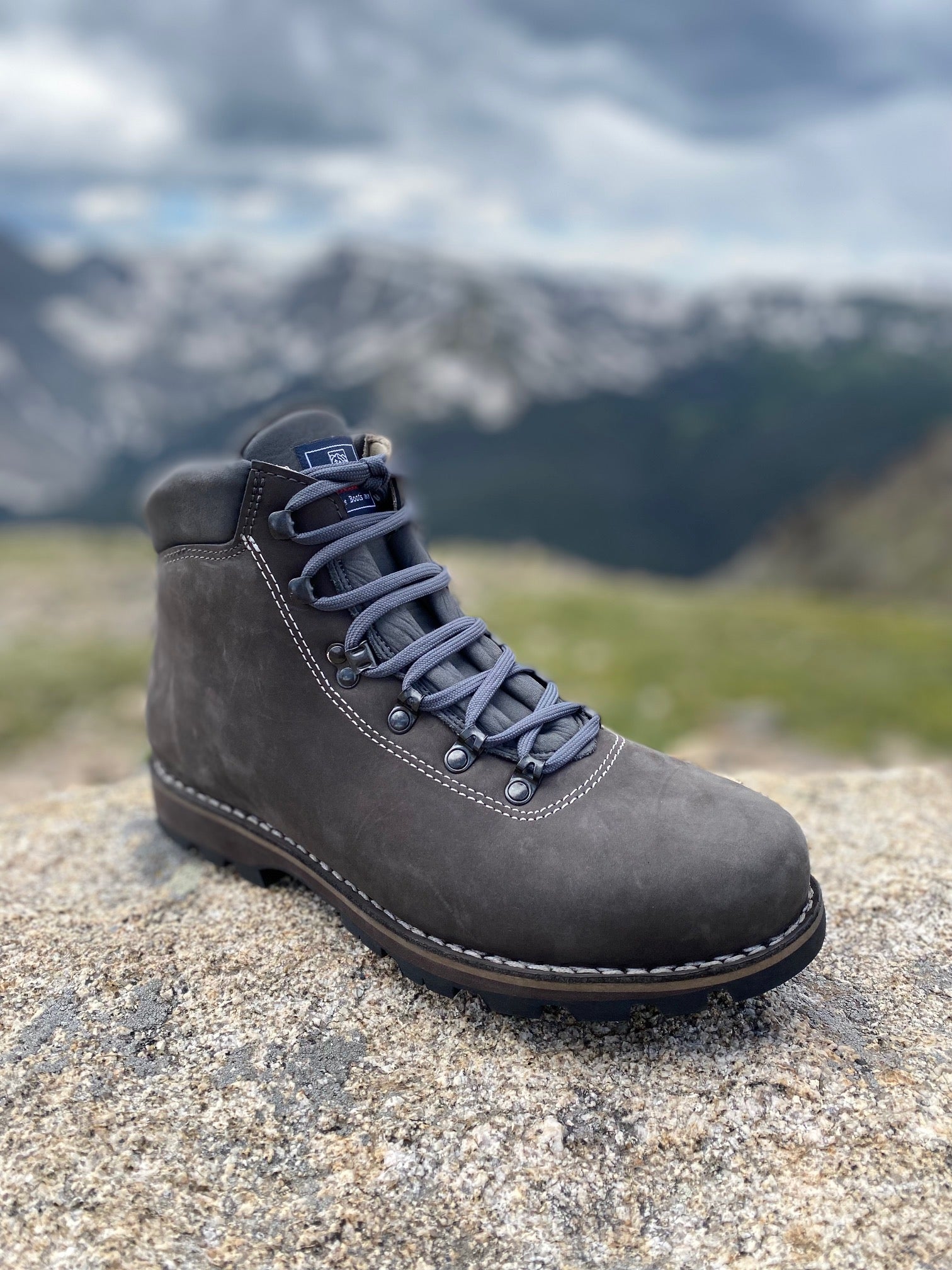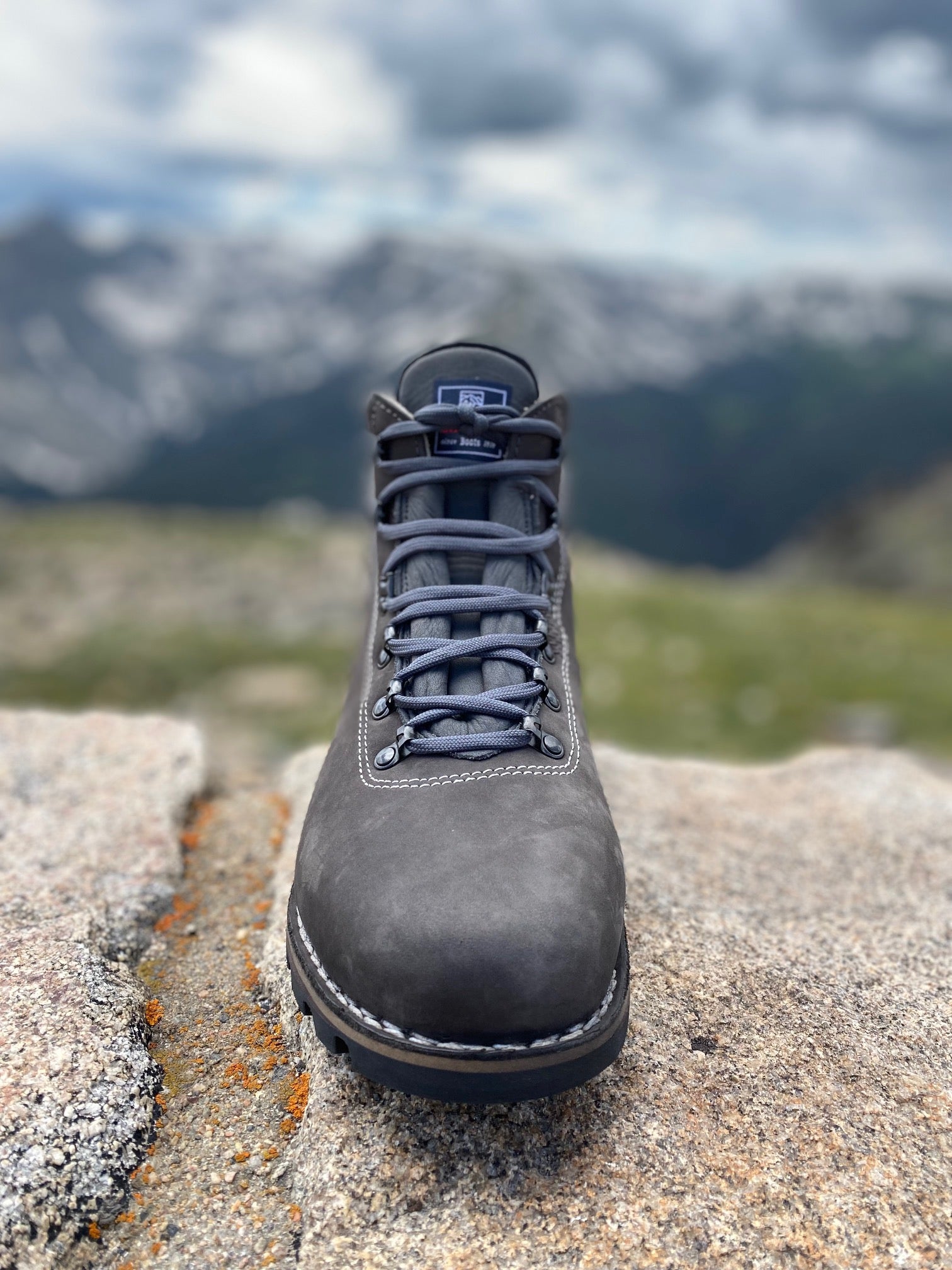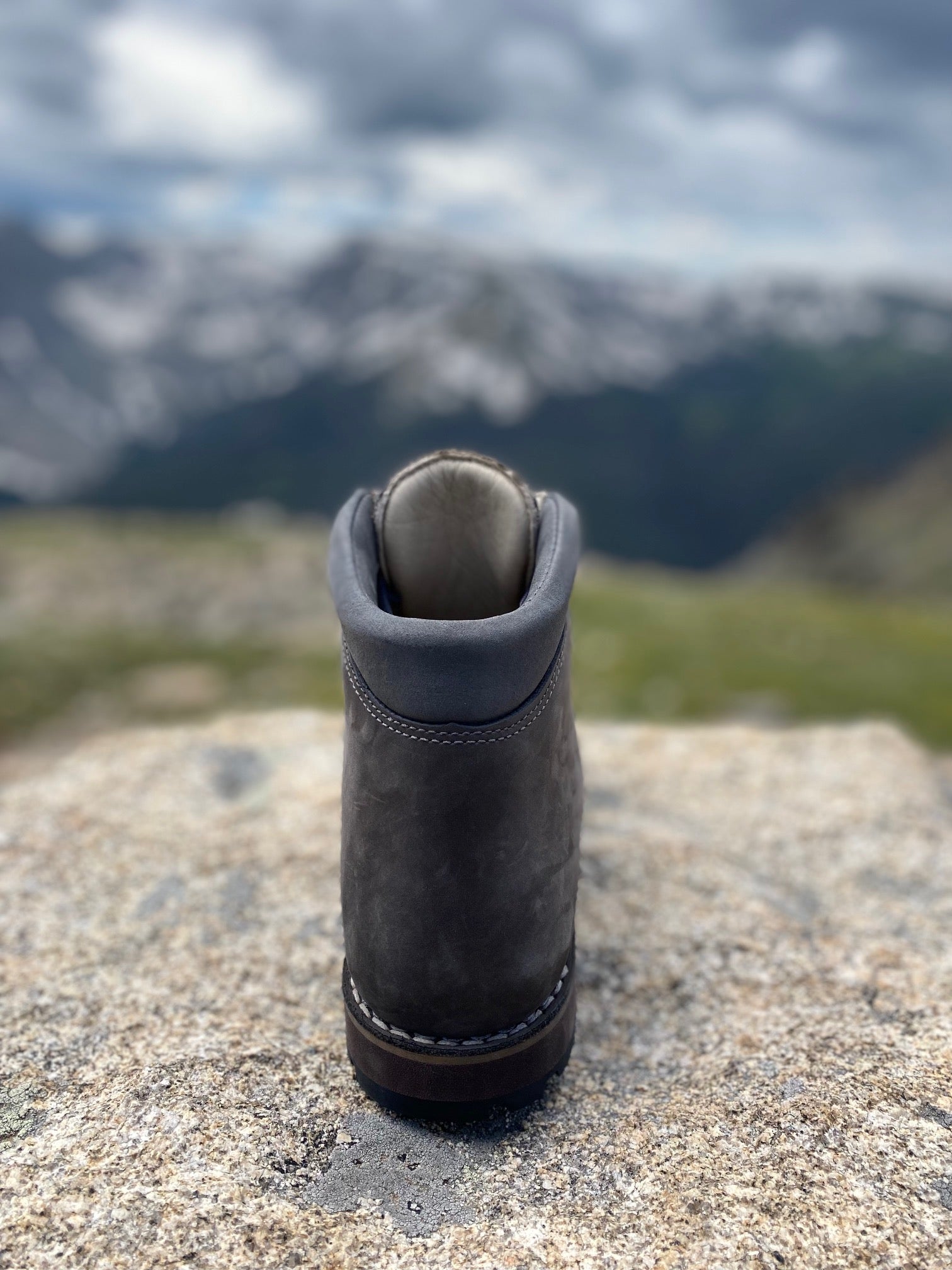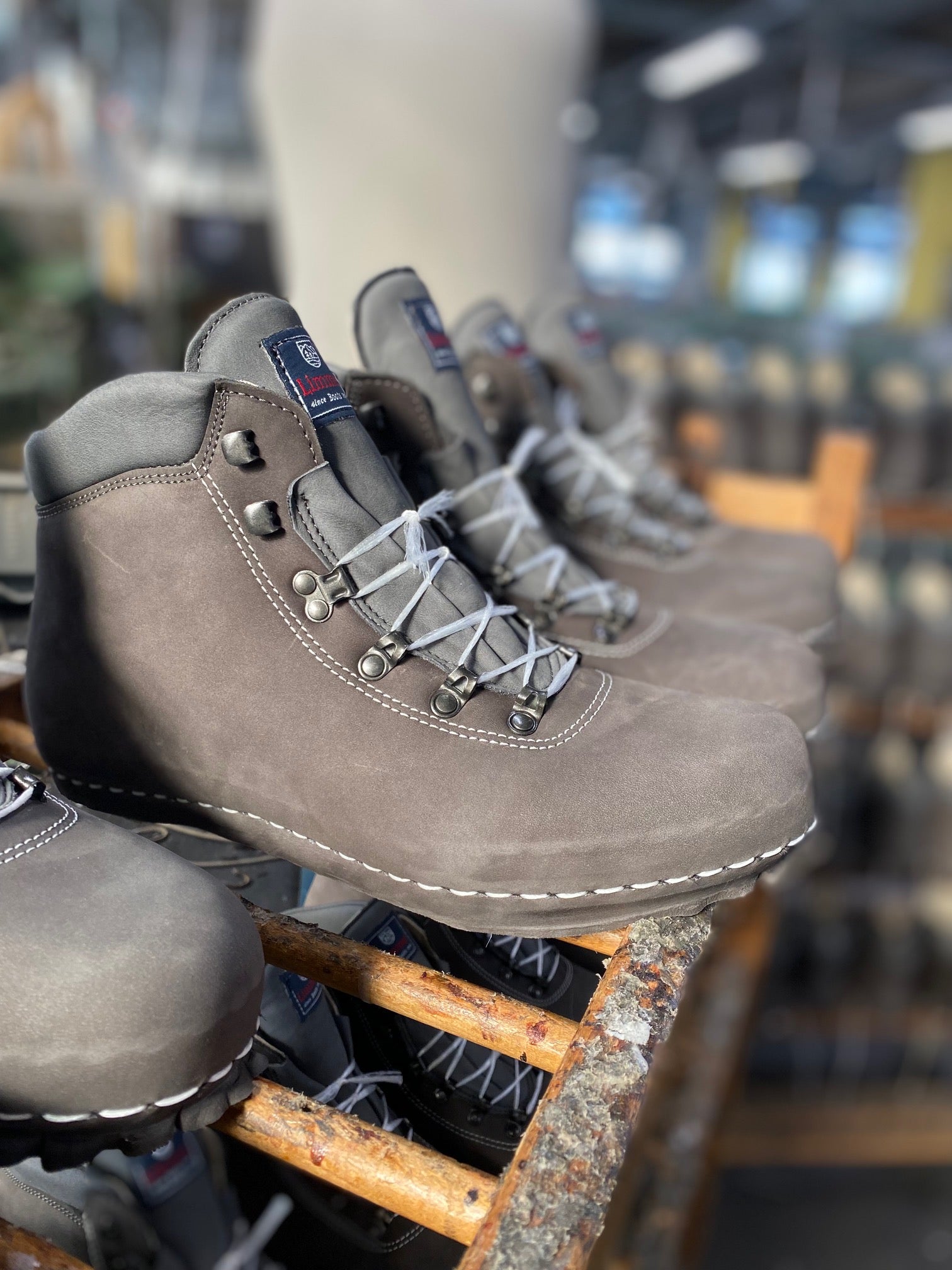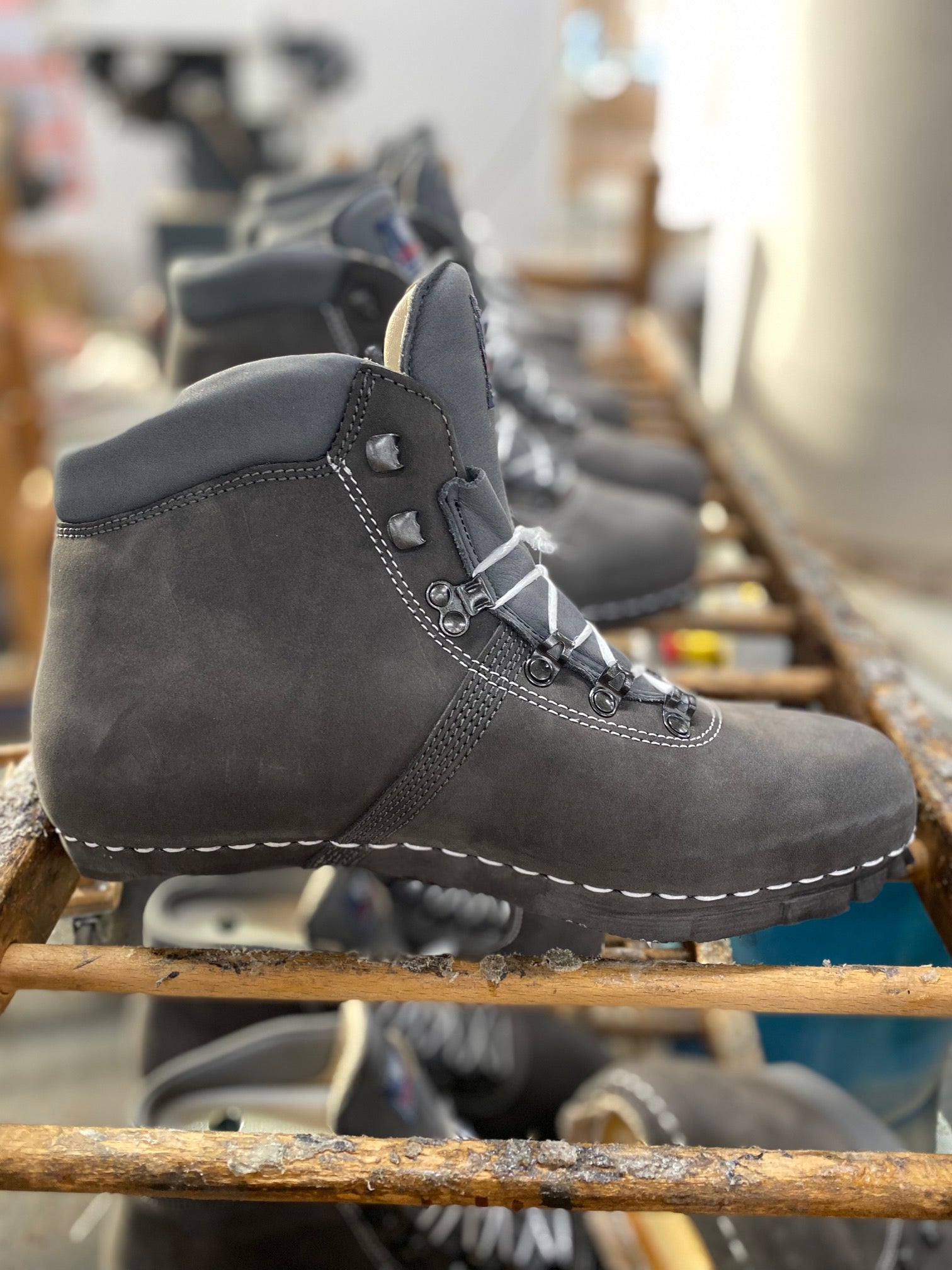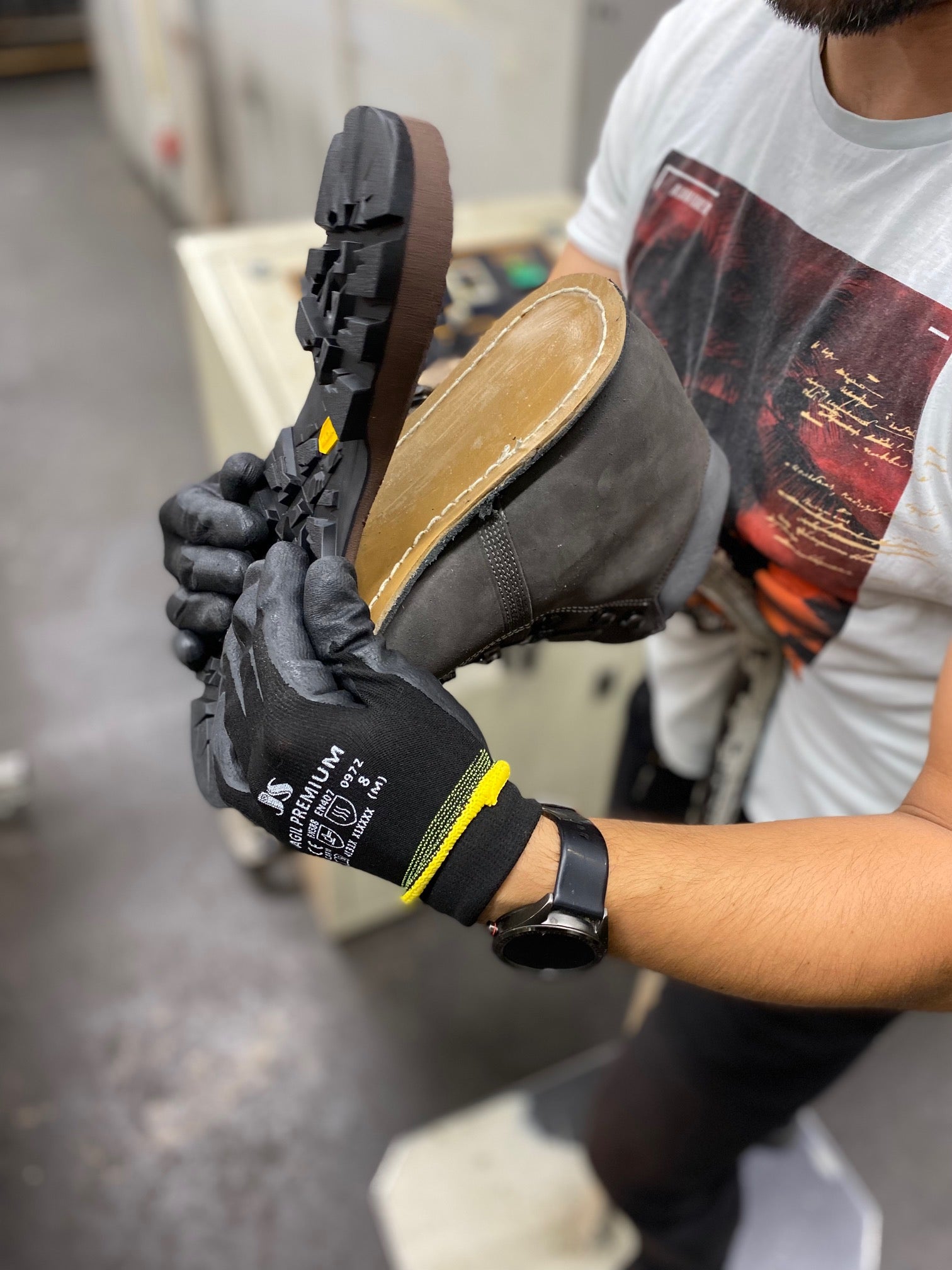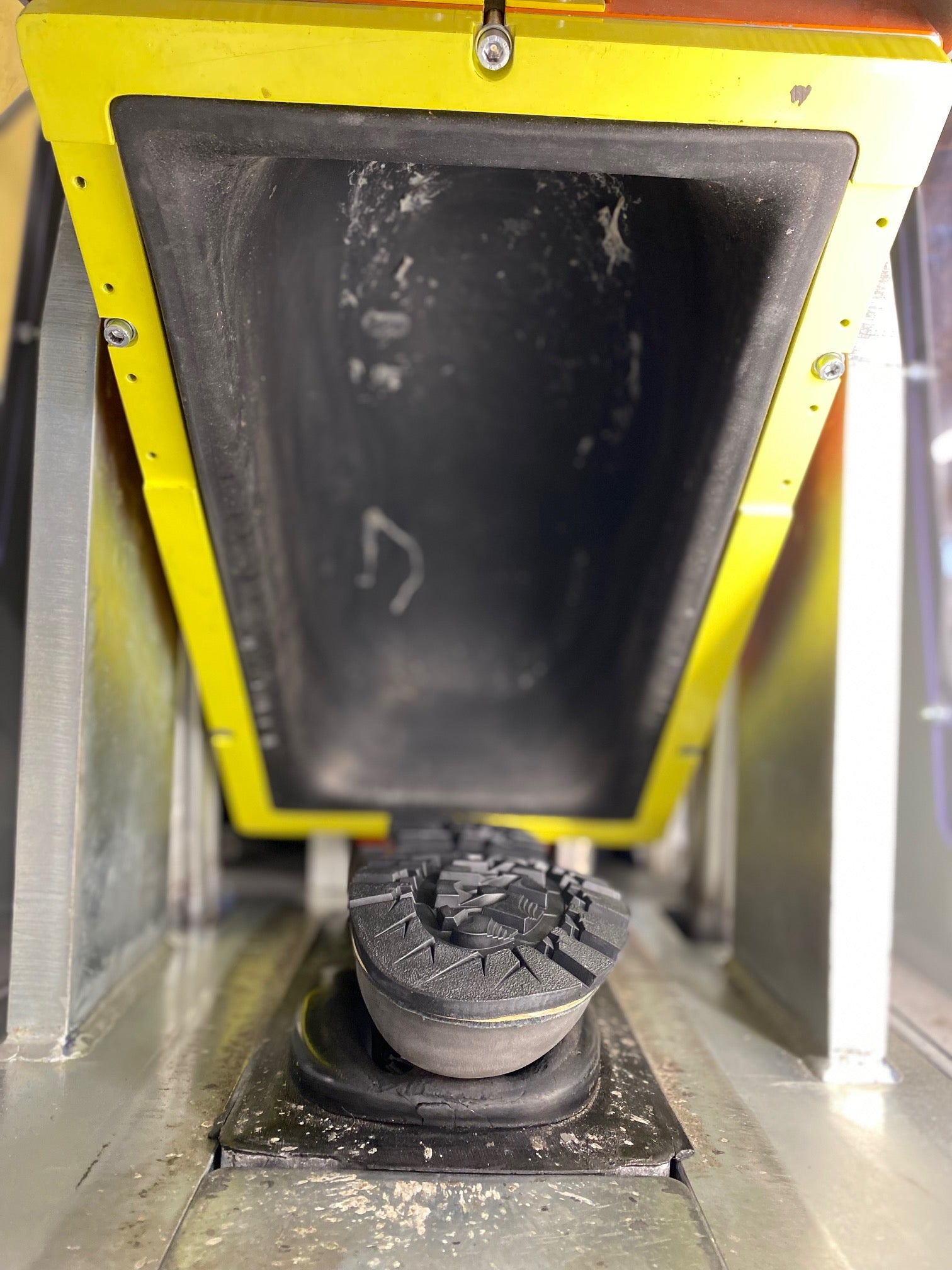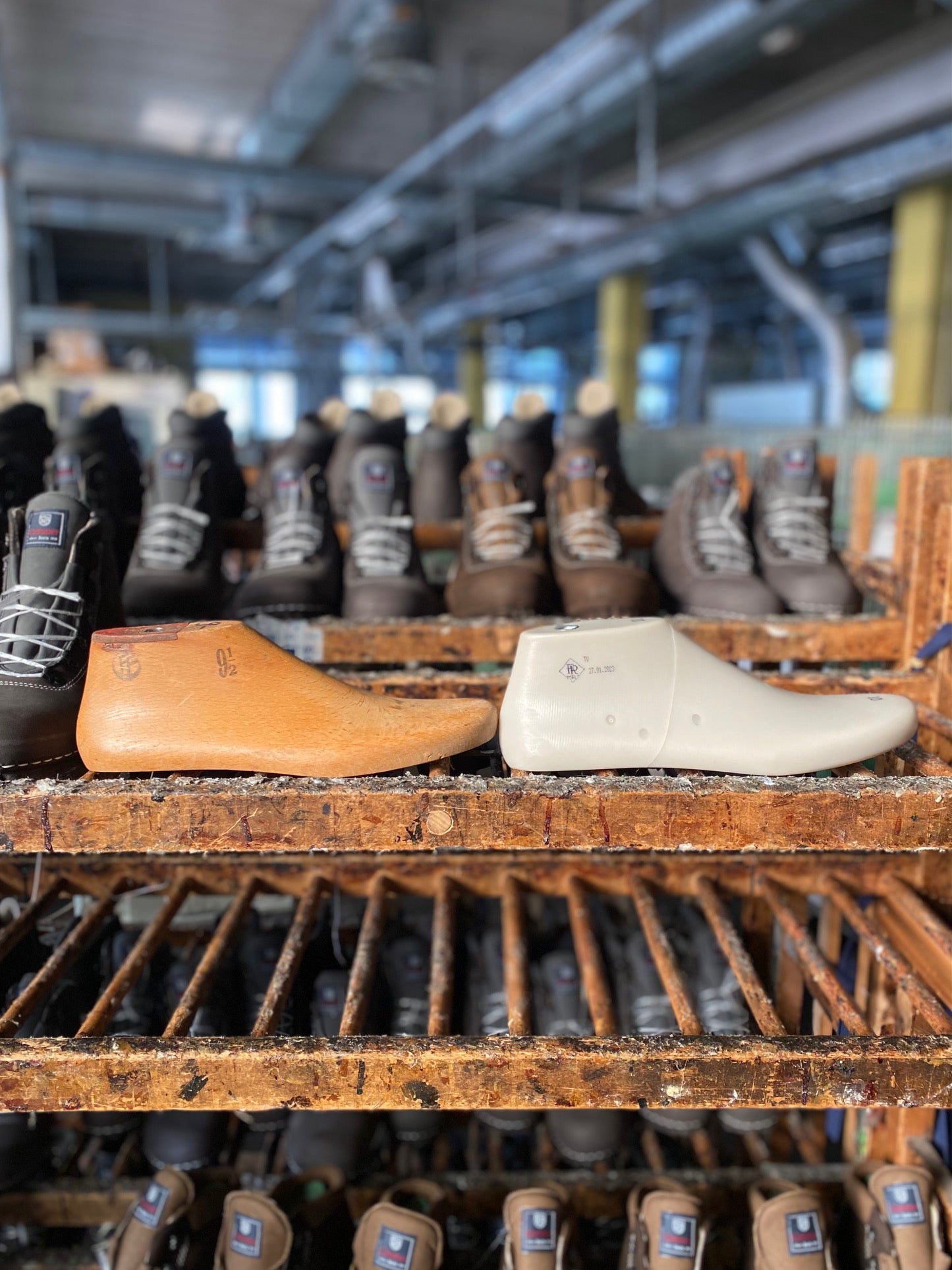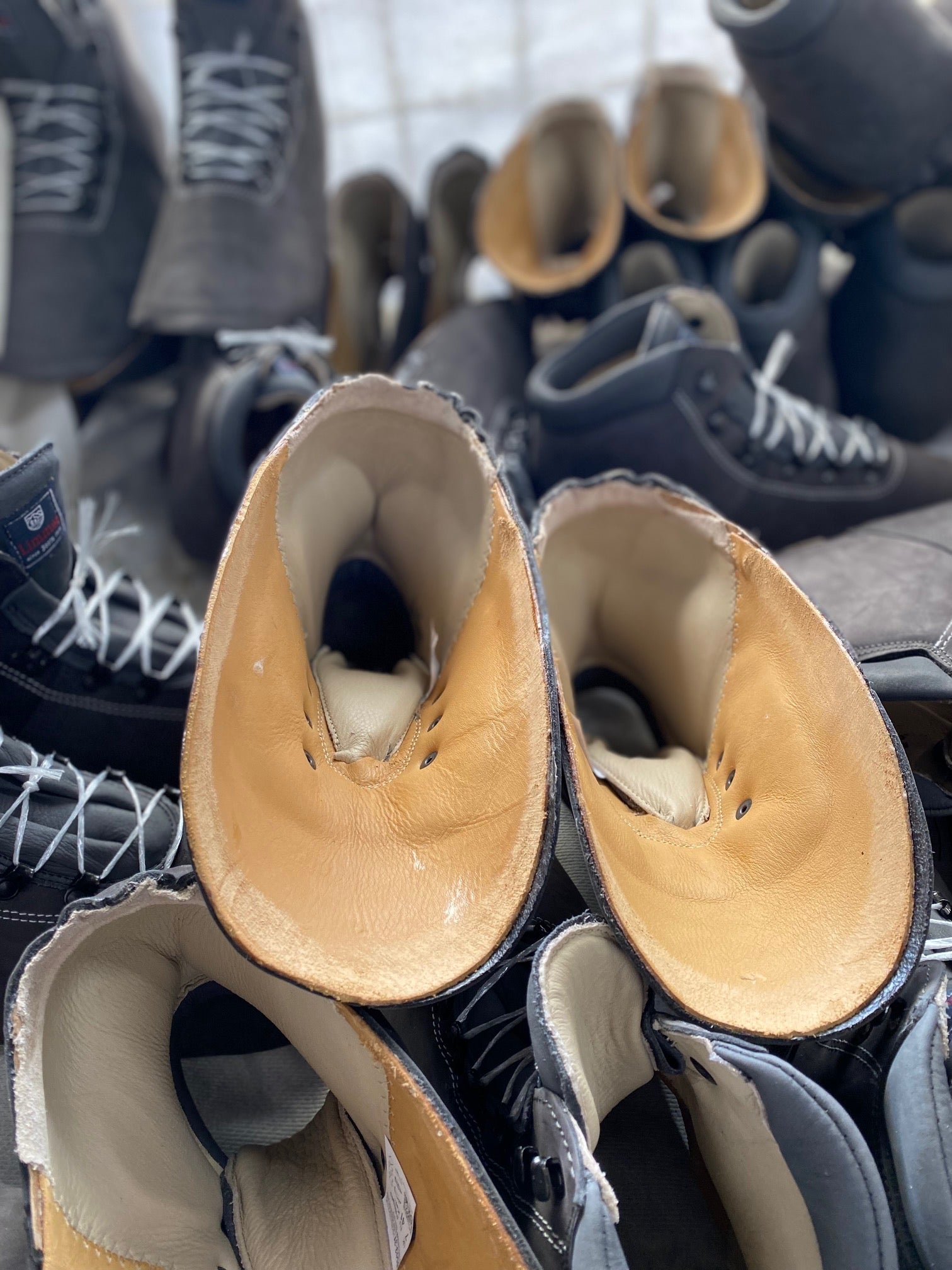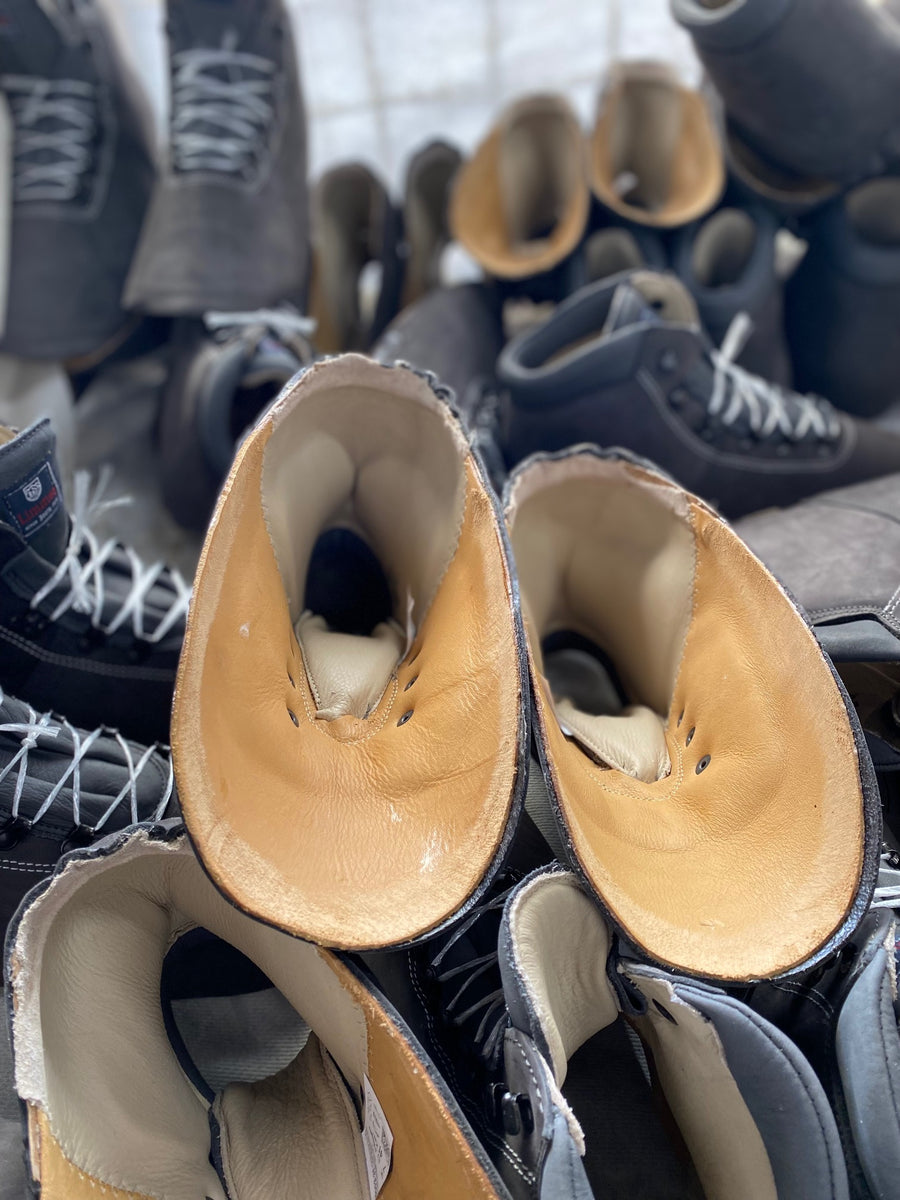 The Ultralight is back, and more durable/repairable than ever! For the first time since 2007, we're happy for them to be available again, and excited to share a few small changes. As opposed to a glued polyurethane construction, we've upgraded the boots with the same time-tested Norwegian double stitched construction and full-length nylon/fiberglass shank as the stock Lightweight, Midweight, and Standard boots. The primary technical difference is that the Ultralight has a 3mm midsole, which gives it a lower profile/center of gravity, but similar support in comparison to the Lightweight. The gray nubuck is the same 2.8 thickness as the Lightweight, so look great in town, and crush on in the backcountry for years to come. Related to fit, they are offered in Unisex UK Sizes on the Limmer Last, Medium width. We request your specific foot cm/inch measurements to confirm and make sure we recommend the best size for each order.
December 2023 - The Ultralight is on a 6-week journey from Germany to the US and will ship to customers upon arrival in December. 
Reserve Your Size Now for $475.00
The Limmer Last Boots will be sold in UK Sizes. 
Men - Subtract 0.5 sizes from your typical US Size (US 9.0 - 0.5 = UK 8.5).
Women - Subtract 2.0 sizes from your typical US Size (US 9.0 - 2.0 = UK 7.0).
Product Details
Product
The Ultralight
Leather Upper
2.8 mm Single Piece Nubuck Leather
Welt
Norwegian Welt
Upper Lining
Breathable All Leather
Innersole
3.5 mm Leather + Leather Heel Pad
Midsole
2 Layers - 3mm Vibram Comp and 3mm EVA Rocker
Outsole
6 mm Vibram® Multigrip Alpin 3 Yellow Label
Shank
Full Length Nylon, High Torsional Rigidity
Average Weight
2.5 lbs
Reinforcements
Side & Ankle Open Cell Foam
Heel Counter
2.5 mm Leather Fiberboard
Height From Floor
6.0 Inches
Height From Welt
4.5 Inches
Resole/Repair
Yes
Manufacturing
Made in Germany
Purchase Details
Below
Fit Guidance
Sizing Confirmation - Please refer to the Limmer Sizing Guide and share your feet measurements (from the back of your heel to the longest toe) in the sizing comments. We call every customer to confirm your sizing prior to shipping your Limmers.
Share