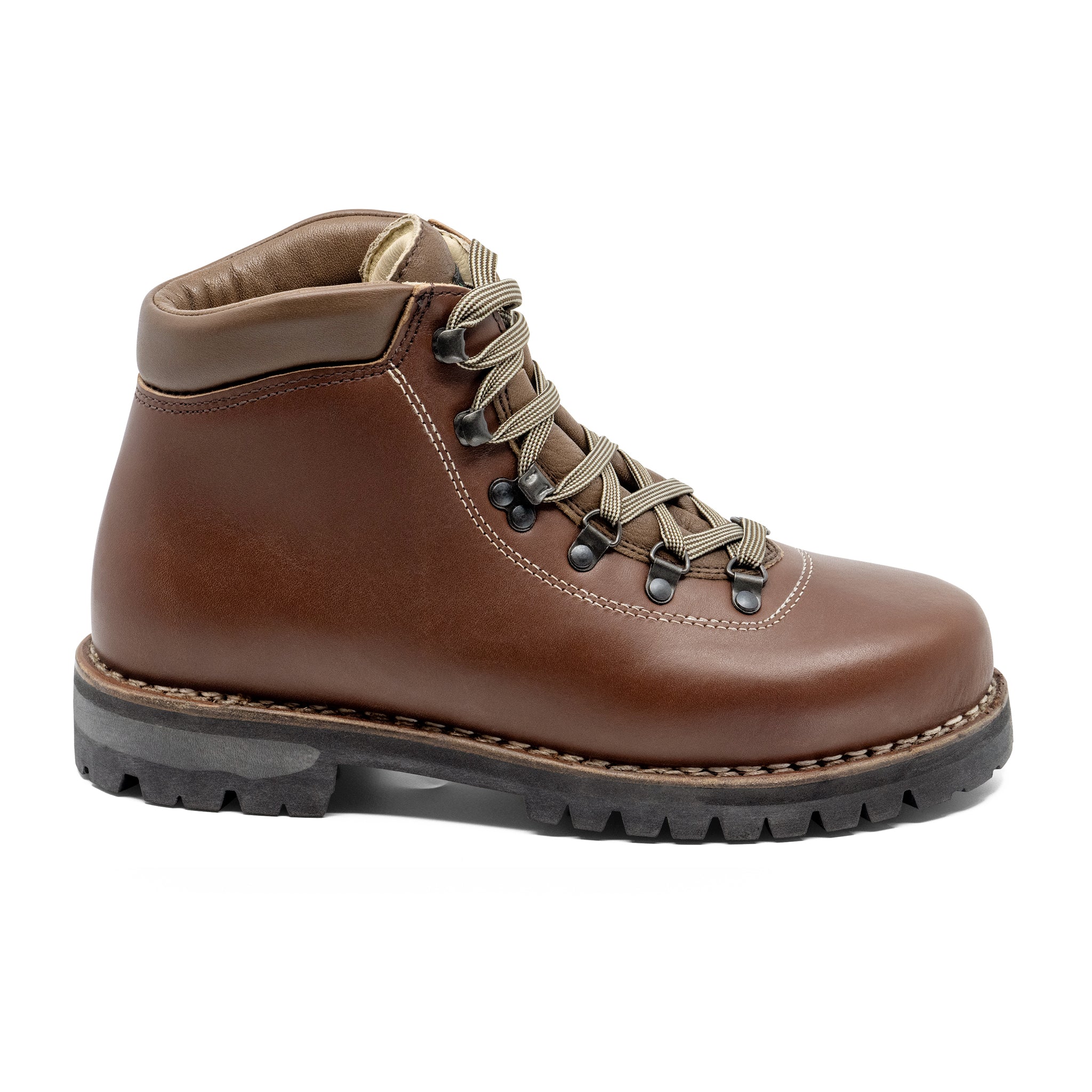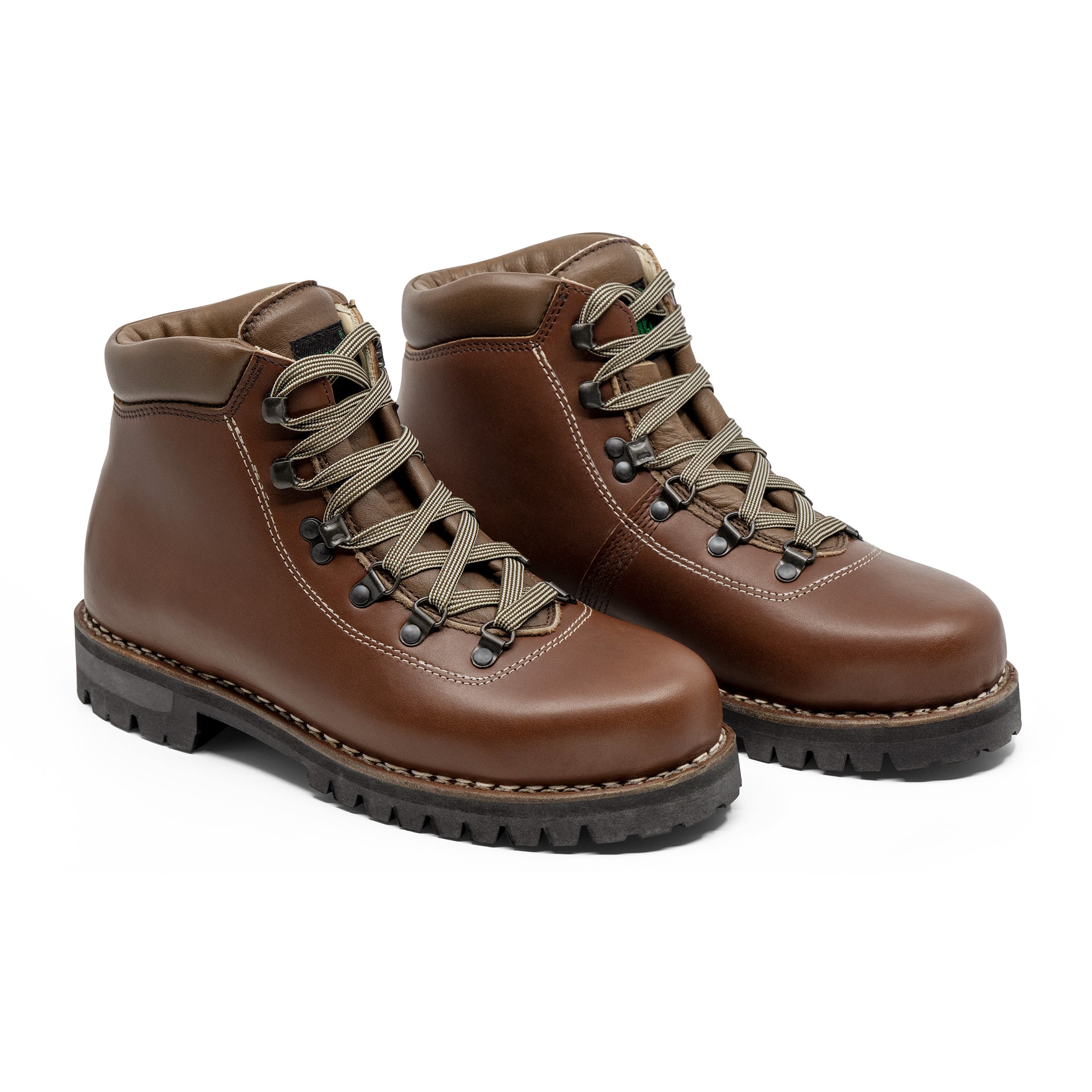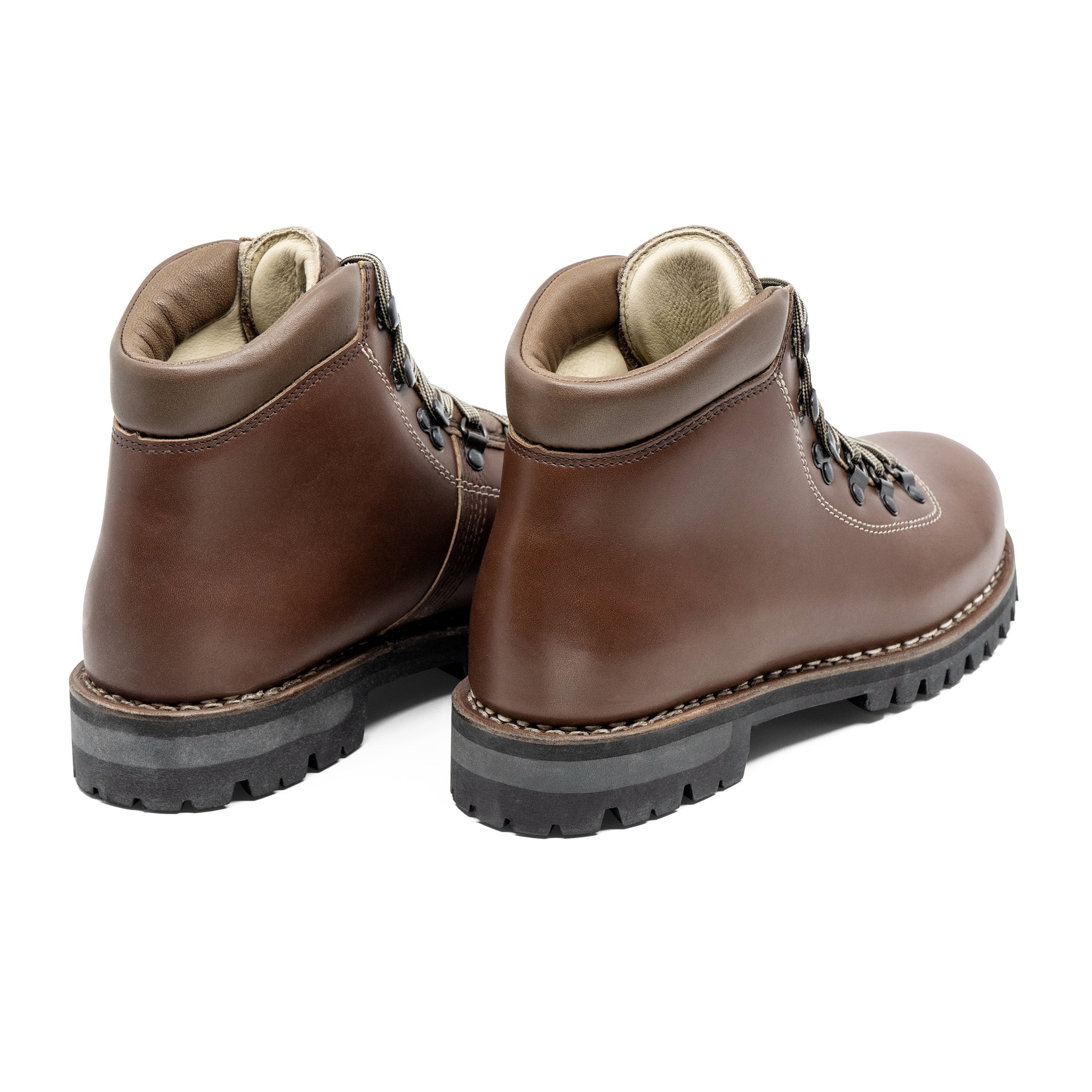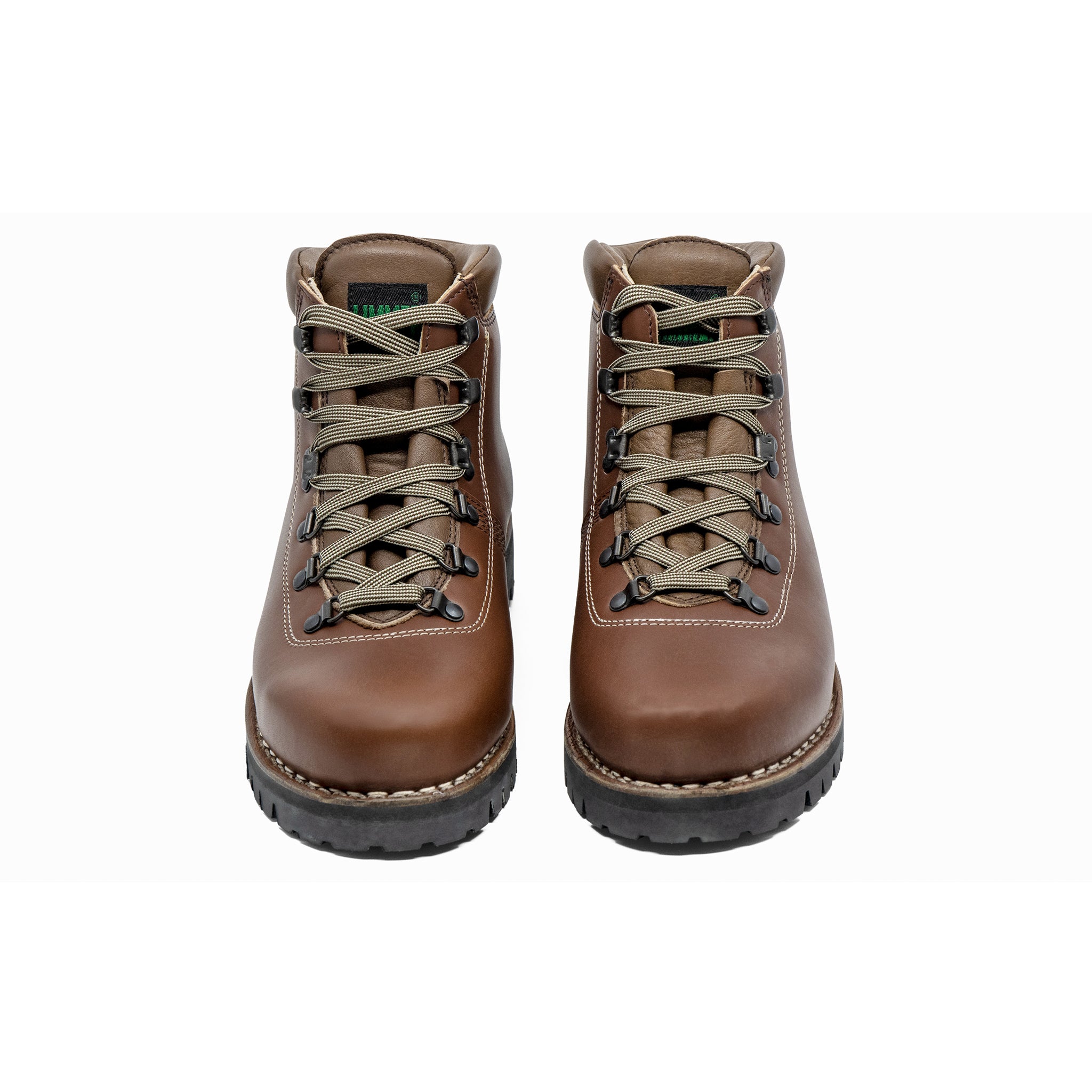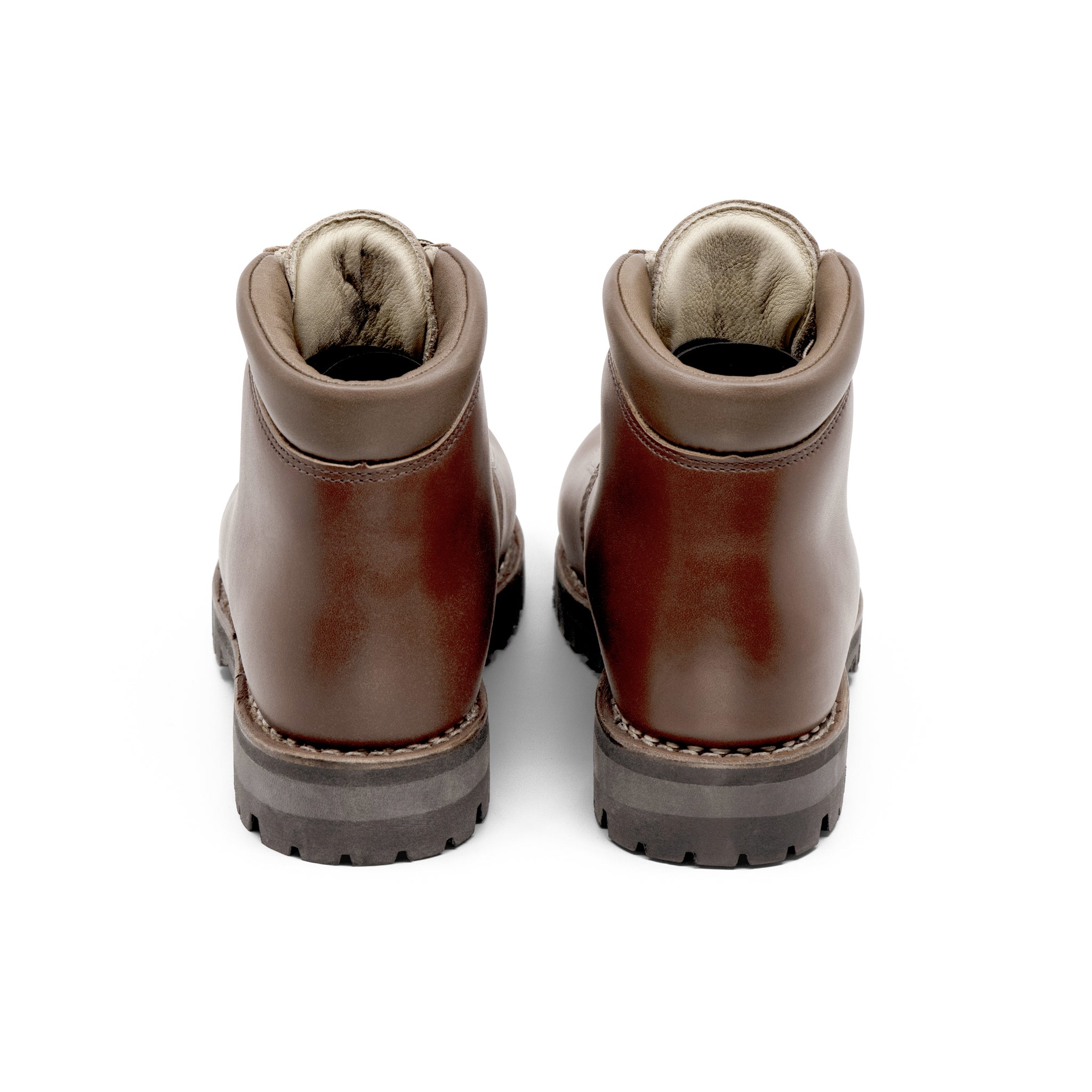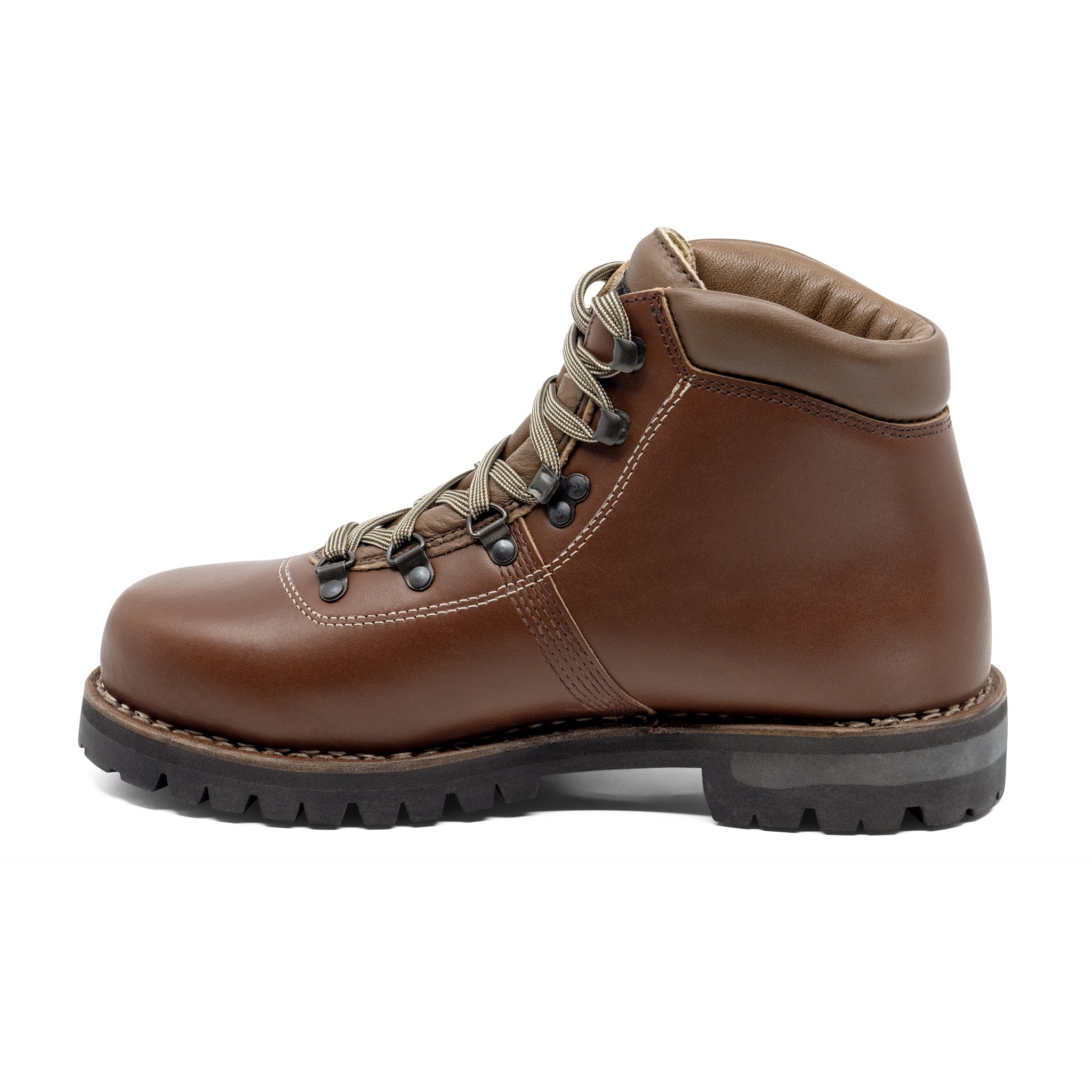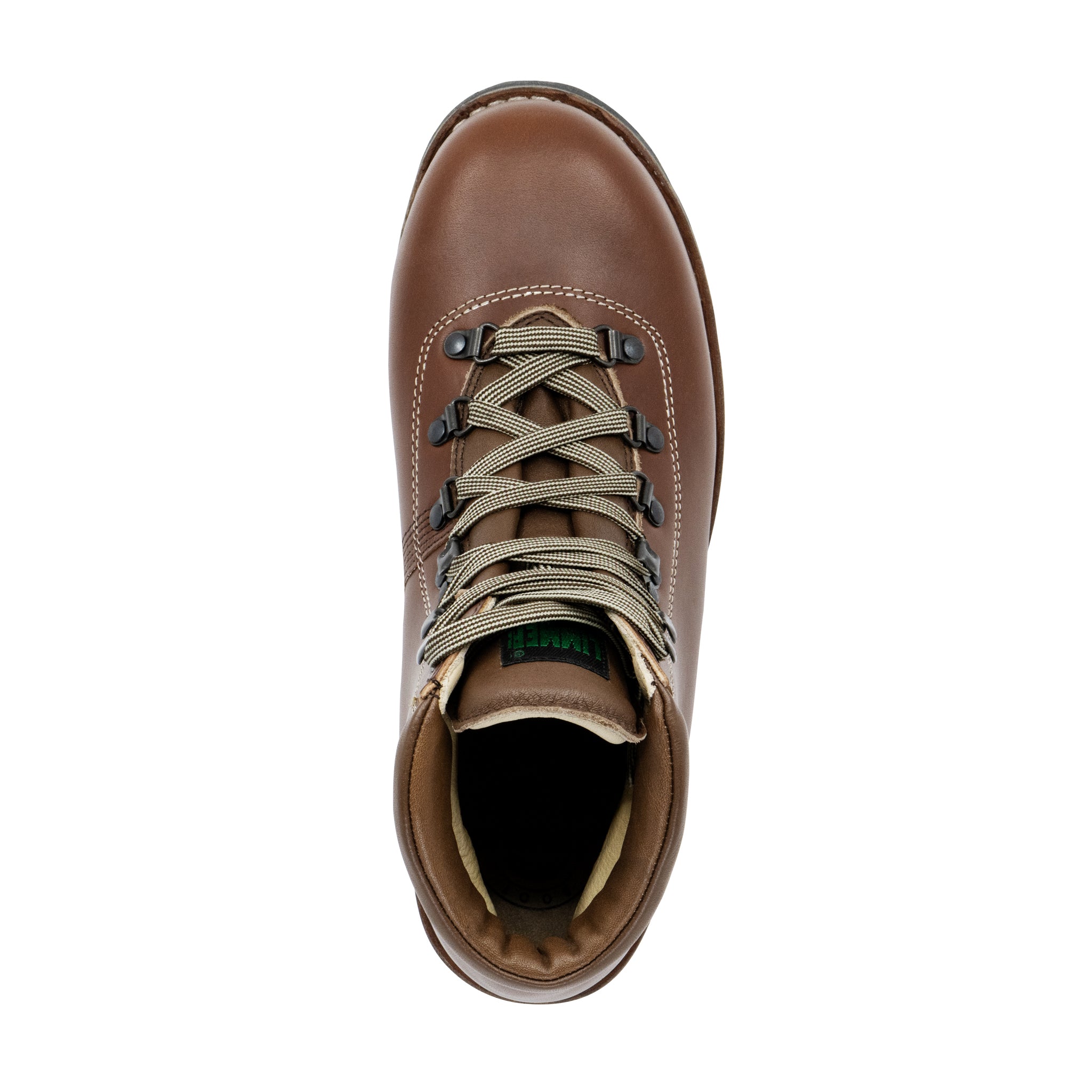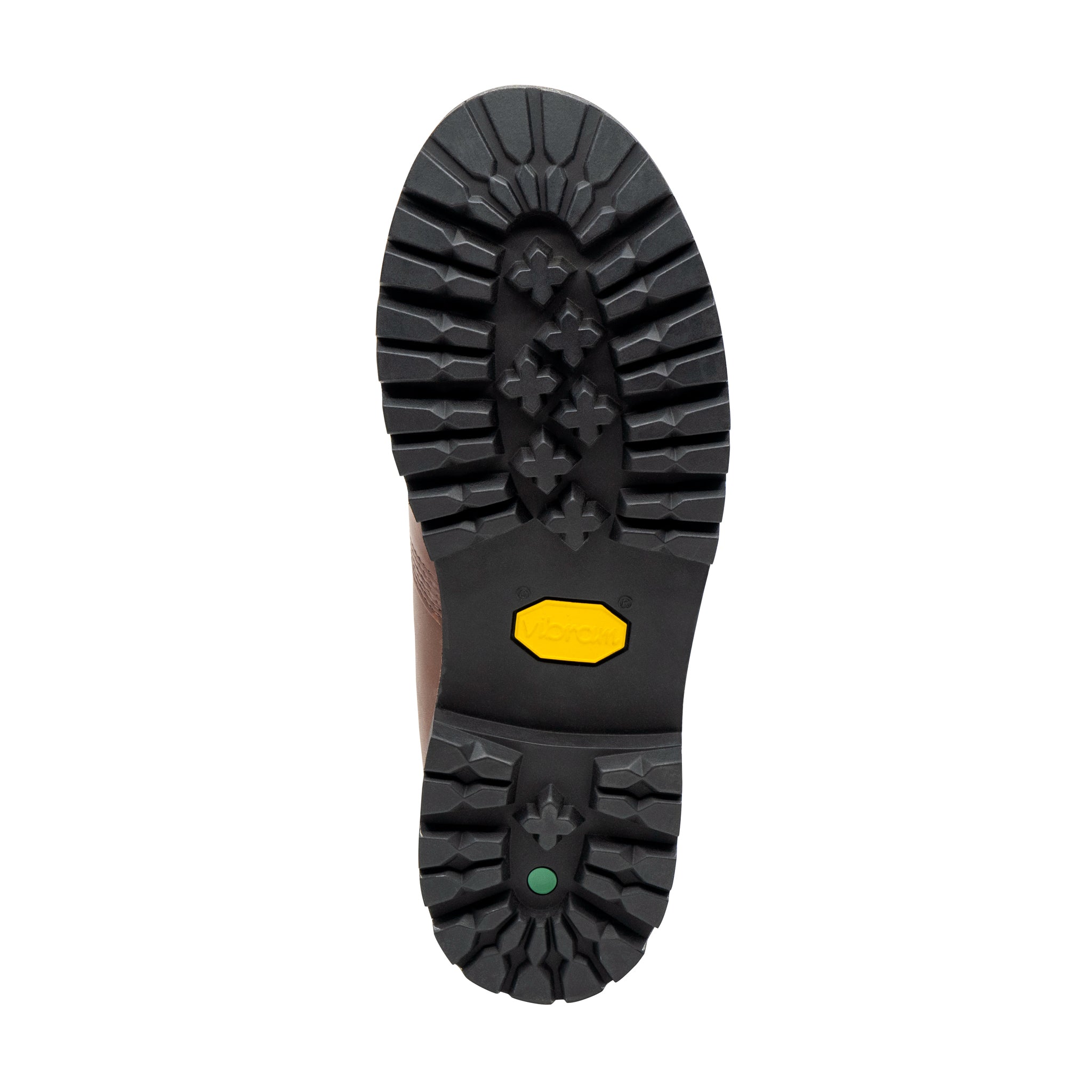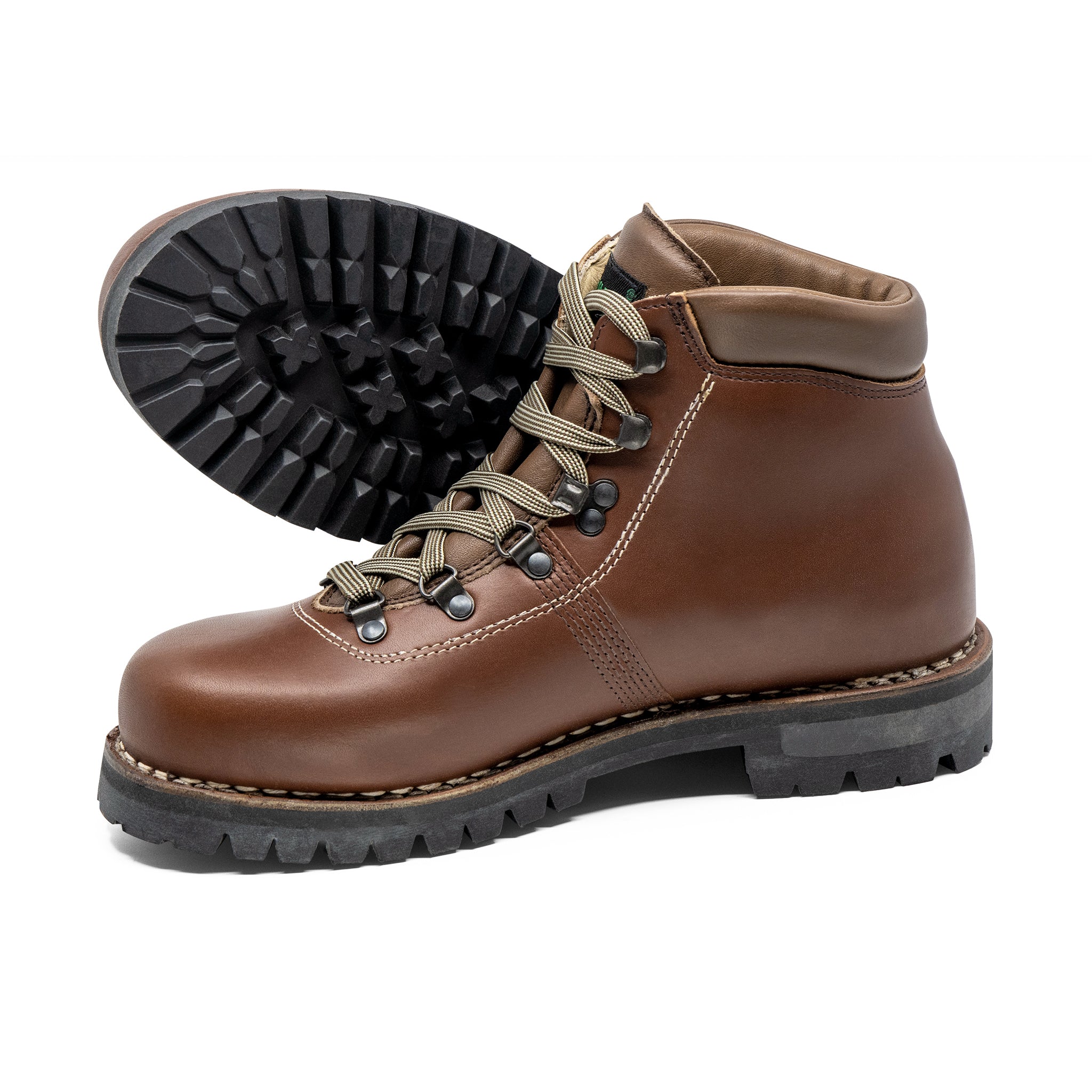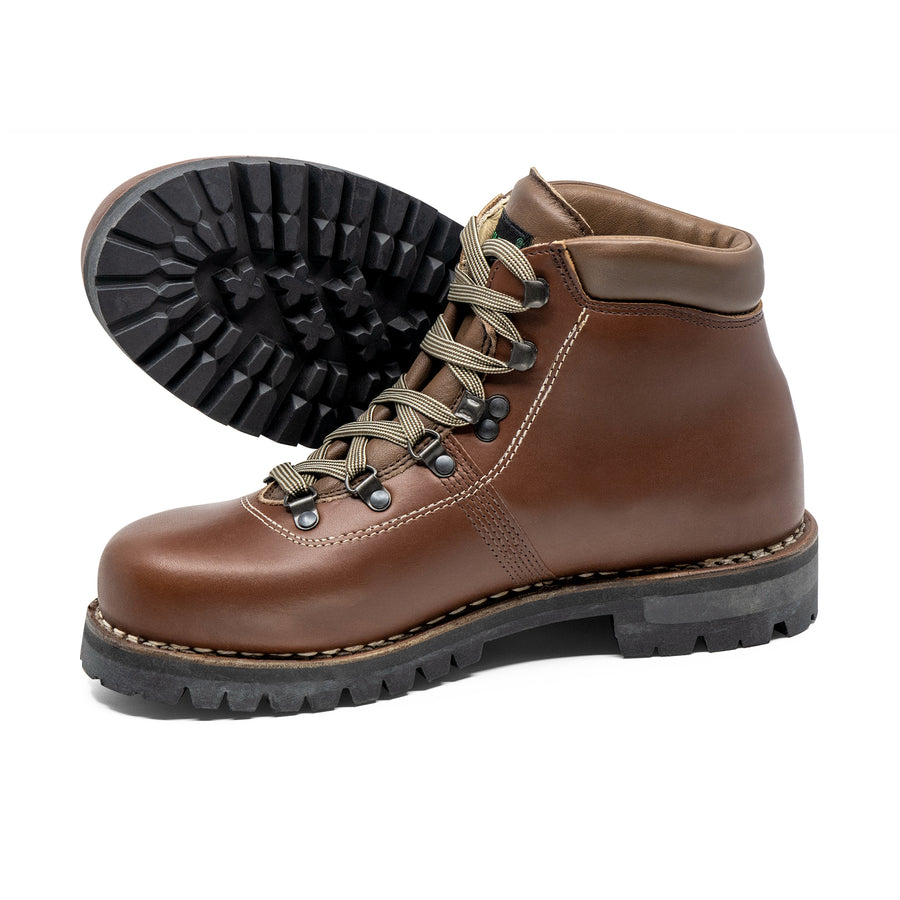 Constructed with the same upper profile as the Lightweight, but similar midsole and same outsole of the Standard, the Midweight is perfectly balanced for all outdoor work and adventures. Classic Limmer one piece construction in a rich brown top-grain leather, the Midweight's midsole is more flexible and a smidge lighter than the Standard. Yet it's also compatible with crampons and offers the torsional rigidity you need to navigate the most rugged trails. The gusseted tongue makes the boot fully waterproof, especially when treated with Limmer Boot Grease. No wonder it is the choice of heavy-duty hikers, workers, and trail builders. 
The best way to help us recommend the best size for your specific feet, and use, please work through the details in the following link. 
Limmer Stock Boots/Shoes – Measurement and Sizing Form
Unisex Sizing UK Sizing - For General Recommendations.
Men - Subtract 1.0 sizes from your typical US Size (US 9.0 - 1.0 = UK 8.0).
Women - Subtract 2.0 sizes from your typical US Size (US 9.0 - 2.0 = UK 7.0).
Product Details
Product
The Midweight
Leather Upper
3 mm Single Piece Chrome Tan Leather
Welt
Double Stitch Norwegian Welt
Upper Lining
Breathable All Leather
Innersole
3.5 mm Leather + Leather Heel Pad
Midsole
5.5mm Vibram Comp
Outsole
8 mm Vibram® Montagna Yellow Label
Shank
Full Length Nylon, High Torsional Rigidity
Average Weight
4.0 lbs
Reinforcements
Side & Ankle Open Cell Foam
Heel Counter
2.5 mm Leather Fiberboard
Height From Floor
6.0 Inches
Height From Welt
4.5 Inches
Resole/Repair
Yes
Manufacturing
Made in Germany
Purchase Details
Below
Fit Guidance
Sizing Confirmation - Please refer to the Limmer Sizing Guide and share your feet measurements (from the back of your heel to the longest toe) in the sizing comments. We call every customer to confirm your sizing prior to shipping your Limmers.
Share